February 15, 2013
SMFM: 17P Doesn't Prevent Preterm Labor in Twin Births
May actually be harmful in women with a short cervix carrying twins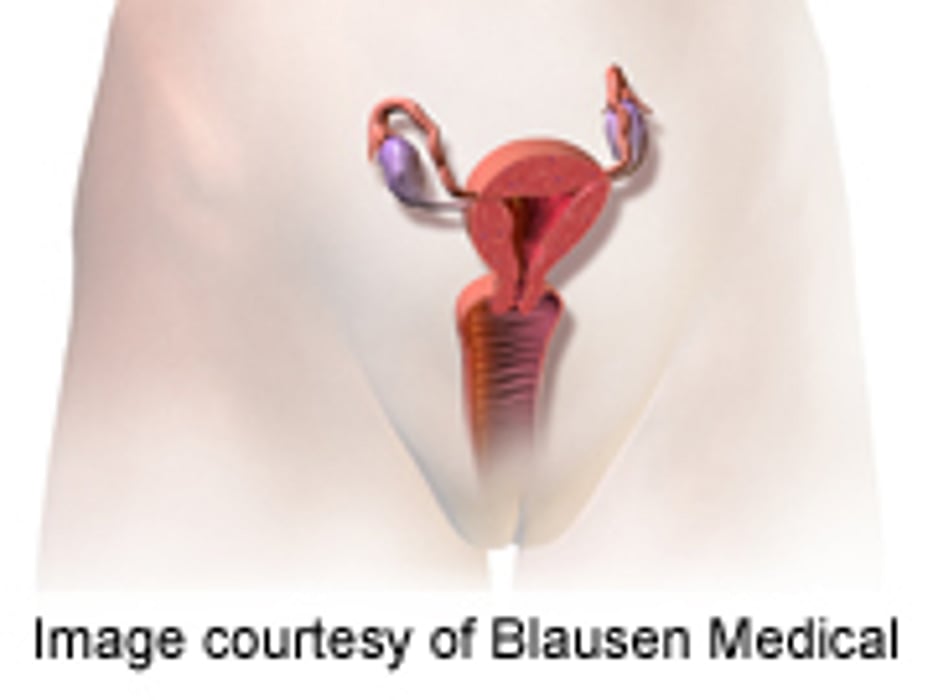 FRIDAY, Feb. 15 (HealthDay News) -- 17 alpha-hydroxyprogesterone caproate (17P) is ineffective in preventing preterm delivery in women with a short cervix asymptomatically carrying twins, and may actually be harmful, according to a study presented at the annual meeting of the Society for Maternal-Fetal Medicine, held from Feb. 11 to 16 in San Francisco.
Marie Victoire Senat, from Hopital Bicêtre in Paris, and colleagues randomized (1:1) women (18 years or older and carrying twins between 24 + 0 through 31 + 6 weeks of gestation) to receive 500 mg of intramuscular 17P twice weekly until 36 weeks or preterm delivery, whichever occurred first (82 women), or to no treatment with 17P (control group; 83 women). All selected women were asymptomatic but presented a cervical length <25 mm as measured by routine transvaginal ultrasound.
The researchers found no significant difference between the 17P and controls group in median (Q1 to Q3) time to delivery (45 [26 to 62] and 51 [36 to 66] days, respectively; mean difference, −7). There was a significant increase in the rate of preterm deliveries before 32 weeks of gestation with treatment with 17P (29 versus 12 percent; P = 0.007), but not before 37 weeks of gestation (80 versus 77 percent; P = 0.70) or 34 weeks of gestation (44 versus 28 percent; P = 0.10). The two groups had no significant difference in median (Q1 to Q3) birth weight for twin 1 (2,120 [1,750 to 2,471] g and 2,215 [1,982 to 2,535] g, respectively; P = 0.06) but differed significantly for twin 2 (2,090 [1,540 to 2,425] and 2,230 [1,985 to 2,535] g, respectively; P = 0.027).
"We found that 17P was not effective in women with twin pregnancies and a short cervix (defined as less than 25 mm between 24 and 32 weeks)," a coauthor said in a statement. "We actually seemed to have found an increase in the rate of preterm delivery before 32 weeks in the treatment group when compared to the non-treatment group."
Physician's Briefing