November 14, 2014
Multidisciplinary Approach Benefits Provoked Vestibulodynia
Multidisciplinary vulvodynia program improves dyspareunia and all domains of sexual function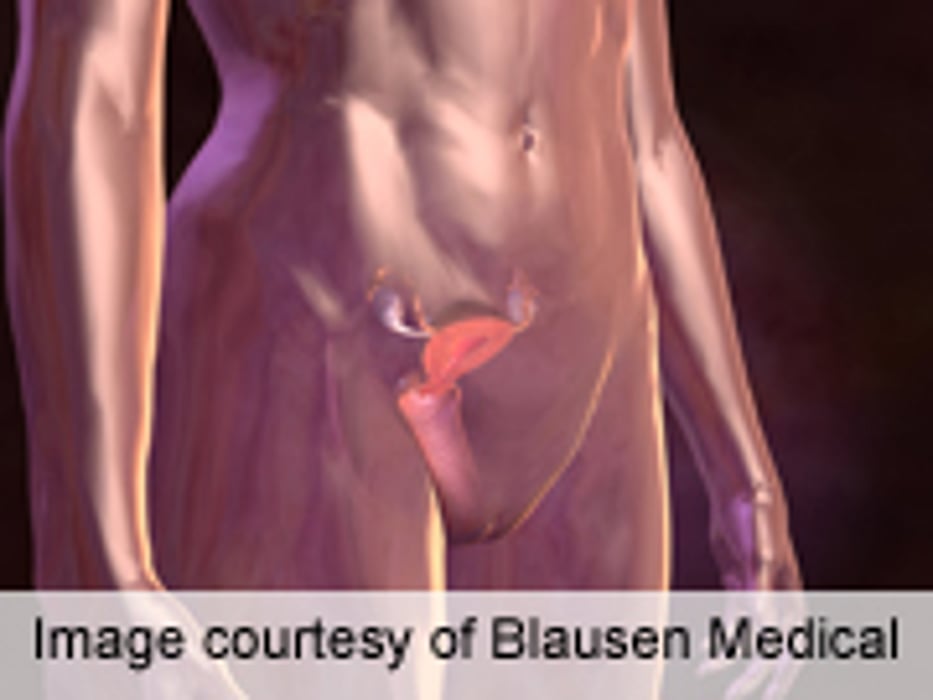 FRIDAY, Nov. 14, 2014 (HealthDay News) -- For women with provoked vestibulodynia (PVD), a multidisciplinary vulvodynia program (MVP) integrating psychological skills training, pelvic floor therapy, and medical management is associated with improvements in dyspareunia and sexual functioning, according to a study published online Oct. 30 in the Journal of Sexual Medicine.
Lori A. Brotto, Ph.D., from the University of British Columbia in Vancouver, Canada, and colleagues evaluated a 10-week hospital-based treatment for chronic sexual pain secondary to PVD. One hundred thirty-two women participated in MVP, 116 of whom provided data at the post-MVP assessment and 84 had complete data through to the follow-up period.
The researchers found that more than half the sample (53.8 percent) reported significant improvement in dyspareunia with treatment. Strong significant effects were seen following MVP for the reduction in dyspareunia (P = 0.001) and sex-related distress (P < 0.001); improvements were seen in sexual arousal (P < 0.001) and overall sexual functioning (P = 0.001). Significant, but more modest, improvements were seen in sexual desire, lubrication, orgasmic function, and sexual satisfaction. At two- to three-month follow-up, all improvements were retained.
"This study provides strong support for the efficacy of a multidisciplinary approach (psychological, pelvic floor physical therapy, and medical management) for improving dyspareunia and all domains of sexual functioning among women with PVD," the authors write.
Abstract
Full Text (subscription or payment may be required)
Physician's Briefing