October 21, 2014
AAO: Researchers Characterize Uveitis With Multiple Sclerosis
Patients usually present with intermediate uveitis; patients with MS more likely to be older, female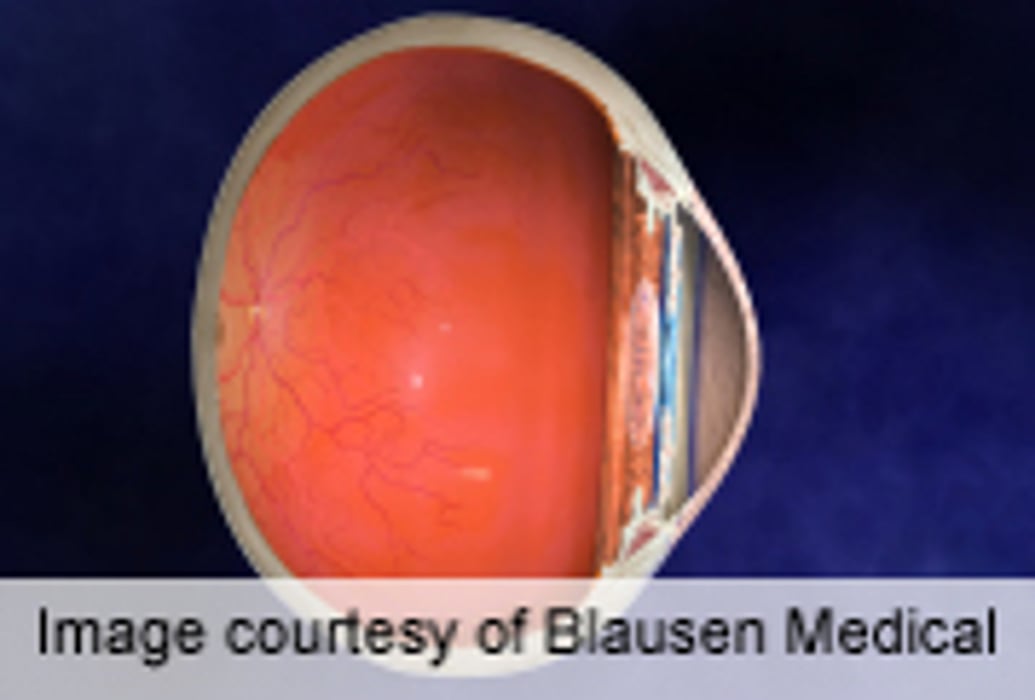 TUESDAY, Oct. 21, 2014 (HealthDay News) -- Most patients with multiple sclerosis (MS) and uveitis present with intermediate uveitis, according to research presented at the annual meeting of the American Academy of Ophthalmology, held from Oct. 18 to 21 in Chicago.
Wyatt Messenger, M.D., from the Casey Eye Institute at the Oregon Health and Science University in Portland, and colleagues conducted a retrospective chart review of patients with uveitis and MS at two uveitis centers. Data were obtained for 113 patients (196 eyes) with uveitis and MS.
The researchers found that 73 percent of the patients were women and the mean age of presentation was 40.6 years. In the affected eyes, the average visual acuity was 20/39 at presentation. Eighty percent of patients presented with intermediate uveitis and 15 percent with anterior uveitis. Three and 2 percent of patients, respectively, presented with posterior and pan-uveitis. There was an improvement in visual acuity (−0.09 logMar/year) during a median follow-up of 3.2 years. Patients with MS and uveitis were significantly older at uveitis diagnosis (P = 0.027) and more likely to be female (P = 0.01) compared with 16 location-matched controls with idiopathic intermediate uveitis.
"Knowing more about the onset may enable patients to seek treatment earlier, therefore slowing the progression of the disease and limiting the damage done to the nervous system," Messenger said in a statement.
Physician's Briefing