July 6, 2012
Greater Immersion, Visual Symptoms With 3D Viewing
Perception of blurred and double vision, dizziness, disorientation, nausea up after viewing 3D movie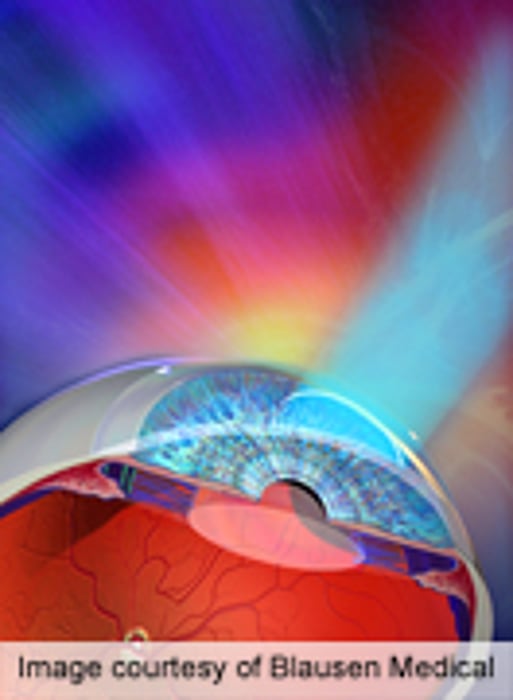 FRIDAY, July 6 (HealthDay News) -- Viewing stereoscopic three-dimensional (3D) movies correlates with heightened perceived immersion, and with increased viewing symptoms, according to a study published in the July issue of Optometry and Vision Science.
Shun-nan Yang, Ph.D., from the Pacific University College of Optometry in Forest Grove, Ore., and colleagues examined the prevalence and magnitude of perceived immersion and viewing symptoms in stereoscopic viewing in a study involving 203 teens and adults. While sitting at different angles and distances, participants viewed a movie in 2D and 3D. Questionnaires were used to assess prior viewing symptoms and visual and physical discomfort immediately before and after viewing, and perceived immersion was reported after viewing.
The researchers found that increases of measured symptoms during and/or after viewing were reported by 12 and 21 percent of 2D and stereoscopic 3D participants, respectively. Greater and more frequent perception of blurred and double vision, dizziness, disorientation, and nausea were incurred by those who viewed 3D rather than 2D. There was a negative correlation between reported ocular and physical symptoms and perceived immersion in 3D viewing. For 2D viewing, participants aged 46 or older reported greater ocular, visual, and motion sickness symptoms, while for 3D viewing, younger viewers (24 to 34 years) reported greater visual and motion sickness. Perceived immersion was attenuated by sitting in an oblique position, which also reduced motion symptoms in 3D viewing. Ocular and physical symptoms were predicted in 2D, and to a lesser extent in 3D viewing, by prior viewing symptoms in 2D tasks.
"Stereoscopic 3D viewing provides greater immersion, but it can also lead to heightened visual and motion sickness symptoms," the authors write.
The study was funded by a grant from the Intel Corporation.
Abstract
Full Text (subscription or payment may be required)
Physician's Briefing