January 30, 2014
Glaucoma-Related Blindness Down From 1965 to 2009
Decrease in 20-year probability and population incidence of blindness due to OAG in at least one eye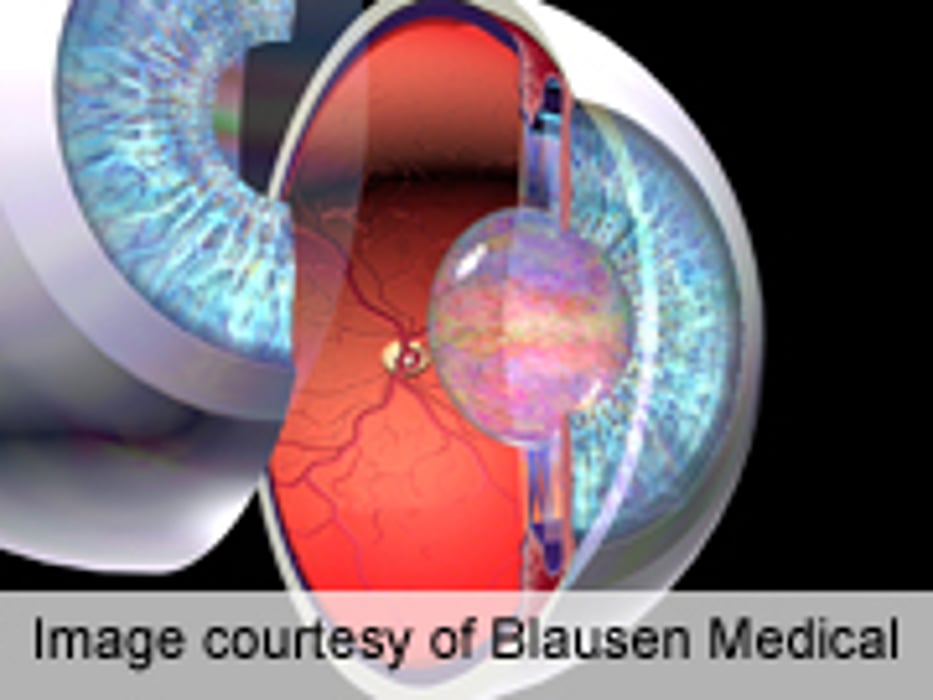 THURSDAY, Jan. 30, 2014 (HealthDay News) -- The incidence of blindness due to open-angle glaucoma (OAG) decreased from 1965 to 2009, according to a study published in the January issue of Ophthalmology.
Mehrdad Malihi, M.D., from the Mayo Clinic in Rochester, Minn., and colleagues examined the longitudinal trends in the probability of blindness due to OAG using medical records from residents of Olmsted County, Minn., (aged ≥40 years) who were diagnosed with OAG between Jan. 1, 1965, and Dec. 31, 2000. Medical records were reviewed until Dec. 31, 2009. Comparisons were made between patients diagnosed from 1965 to 1980 and those diagnosed from 1981 to 2000. Blindness was defined as visual acuity ≤20/200 or visual field constriction to ≤20 degrees.
The researchers found that there was a significant decrease in the probability of glaucoma-related blindness in at least one eye from 25.8 percent for subjects diagnosed in 1965 to 1980 to 13.5 percent for subjects diagnosed in 1981 to 2000 (P = 0.01). In the same period, there was a significant decrease in the incidence of blindness within 10 years of the diagnosis, from 8.7 to 5.5 per 100,000, respectively (P = 0.02). There was an increased risk of progression to blindness among those diagnosed at an older age (P < 0.001).
"A significant proportion of patients still progress to blindness despite recent diagnostic and therapeutic advancements," the authors write.
Physician's Briefing