July 18, 2014
Gene Variant May Protect Against Macular Degeneration
Findings, authors say, may lead to insights for AMD prevention, treatment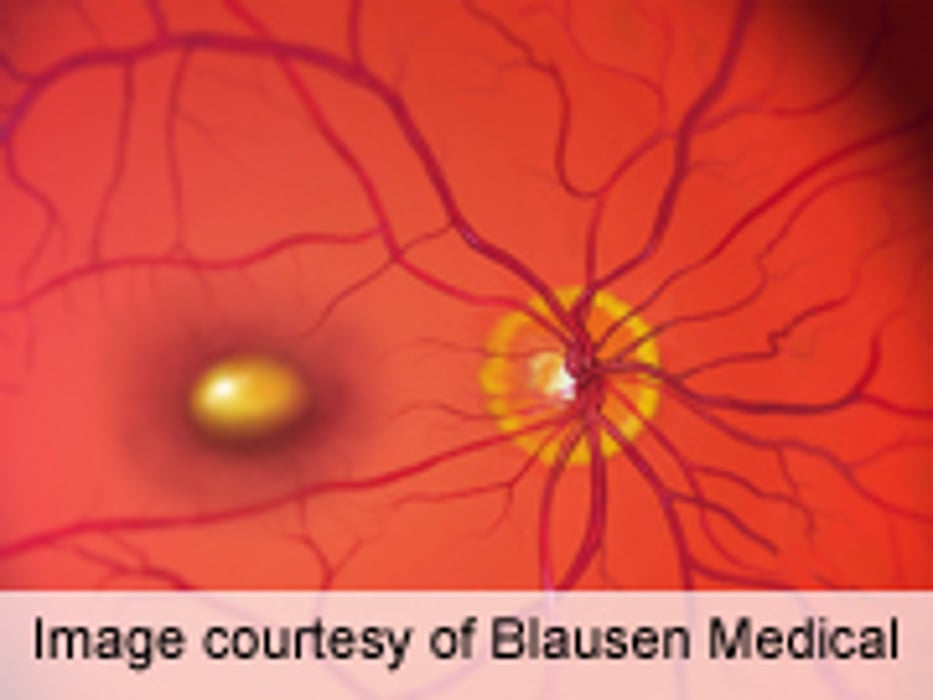 FRIDAY, July 18, 2014 (HealthDay News) -- The hepatic lipase gene (LIPC) rs10468017 variant is associated with a reduced risk of advanced age-related macular degeneration (AMD), according to a meta-analysis published online July 10 in JAMA Ophthalmology.
Li-Xia Lou, M.D., from the Second Affiliated Hospital of Zhejiang University in China, and colleagues conducted a literature review. The authors sought to identify case-control studies of two or more comparison groups that included patients with advanced AMD (choroidal neovascularization or geographic atrophy) who underwent genotyping. Meta-analysis included data from 10 case-control studies.
The researchers found that the rs10468017 variant (C→T) showed significant summary odds ratios of 0.81 under the allelic (T versus C) model and odds ratios of 0.83 and 0.60 for heterozygous (TC versus CC) and homozygous (TT versus CC) models, respectively. The risk of choroidal neovascularization and geographic atrophy was decreased with the carrying of at least one copy of the T allele by 20 and 29 percent, respectively. Under the allelic model, the pooled odds ratio for white race/ethnicity was 0.80.
"The sensitivity analysis indicated the robustness of our findings, and no evidence of publication bias was observed in our meta-analysis," the authors write.
Abstract
Full Text (subscription or payment may be required)
Physician's Briefing