April 7, 2014
IL-18 Could Benefit Wet Age-Related Macular Degeneration
Prevents choroidal neovascularization; no impact on retinal pigment epithelial cell viability in mice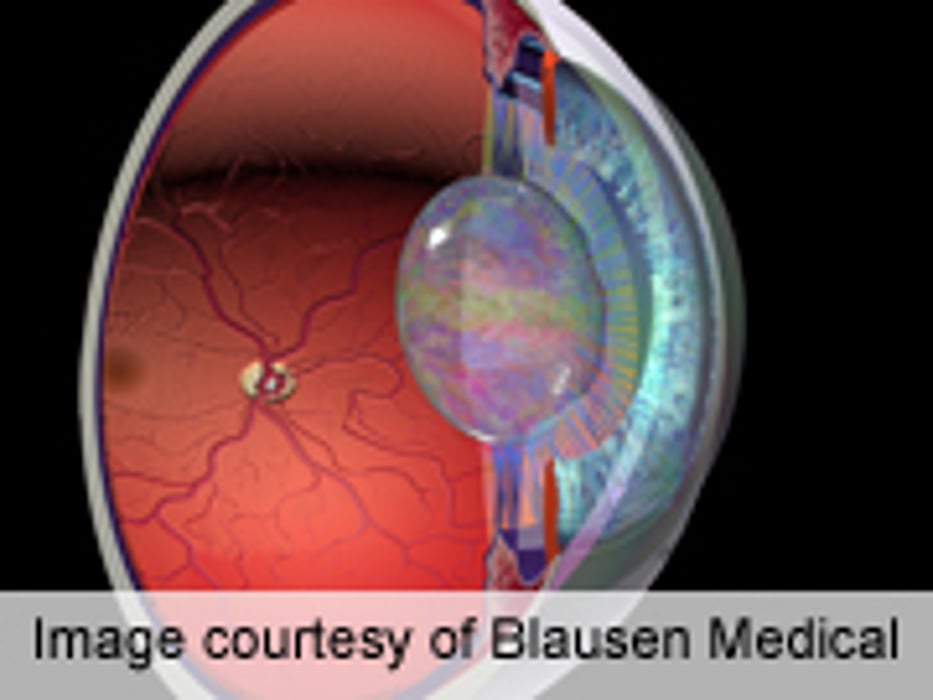 MONDAY, April 7, 2014 (HealthDay News) -- The inflammatory cytokine interleukin-18 (IL-18) prevents choroidal neovascularization but does not affect retinal pigment epithelial cell viability, and may be a viable therapeutic option for wet age-related macular degeneration, according to an experimental study published in the April 2 issue of Science Translational Medicine.
Sarah L. Doyle, Ph.D., from Trinity College Dublin, and colleagues examined the role of IL-18 in a mouse model of wet age-related macular degeneration.
The researchers found that IL-18 regulated choroidal neovascularization formation. Exogenous administration of mature recombinant IL-18 had no impact of the viability of retinal pigment epithelial cells. However, retinal pigment epithelial swelling and atrophy were caused by overexpression of pro-IL-18 or pro-IL-1β alone. Comparing mature recombinant IL-18 with current anti-vascular endothelial growth factor (VEGF)-based therapies showed that IL-18 treatment worked effectively alone and more effectively in combination with anti-VEGF therapies.
"Our findings represent a potential new therapeutic strategy for the treatment of this incurable disease," the authors write.
One author is employed by GlaxoSmithKline, which is developing IL-18 for the treatment of wet age-related macular degeneration and funded the study.
Abstract
Full Text (subscription or payment may be required)
Physician's Briefing