March 24, 2017
Many Youths With Diabetes Not Receiving Eye Examinations
Racial minorities less likely to undergo eye exam; increasing net worth increases likelihood of eye exam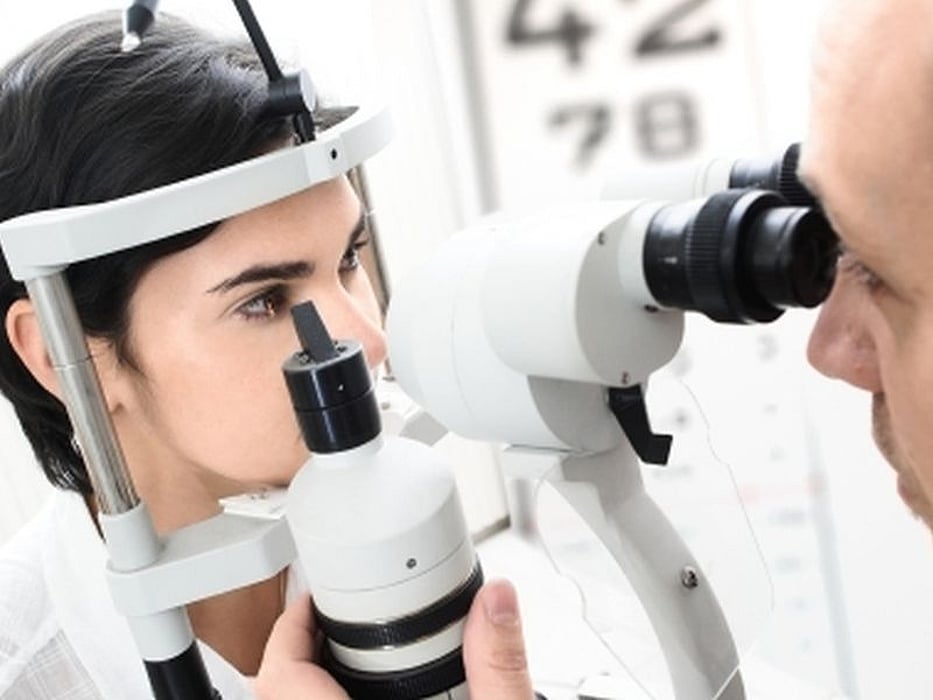 FRIDAY, March 24, 2017 (HealthDay News) -- Many youths with diabetes do not receive eye examinations to screen for diabetic retinopathy by six years after initial diagnosis, according to a study published online March 23 in JAMA Ophthalmology.
Sophia Y. Wang, M.D., from the University of Michigan Medical School in Ann Arbor, and colleagues conducted a retrospective cohort study involving youths age 21 years or younger with newly diagnosed diabetes. The authors sought to examine the rate of obtaining ophthalmic examinations and factors associated with receipt of eye examinations.
The researchers found that 64.9 percent of 5,453 youths with type 1 diabetes and 42.2 percent of 7,233 youths with type 2 diabetes had undergone an eye examination by six years after initial diabetes diagnosis. The chance of undergoing an eye examination by six years was reduced for black and Latino youths versus white youths (adjusted hazard ratios, 0.89 and 0.82, respectively). Youths were increasingly more likely to undergo an eye examination by six years after initial diabetes diagnosis as household net worth increased (net worth of ≥$500,000 versus <$25,000; hazard ratio, 1.50).
"These data suggest that adherence to clinical practice guidelines is particularly challenging for racial minorities and youths from less affluent families," the authors write.
Full Text (subscription or payment may be required)
Editorial (subscription or payment may be required)
Physician's Briefing