May 8, 2013
ARVO: Additional Nutrients Do Not Reduce Progression to AMD
Adding carotenoids, omega-3s does not further lower risk of age-related macular degeneration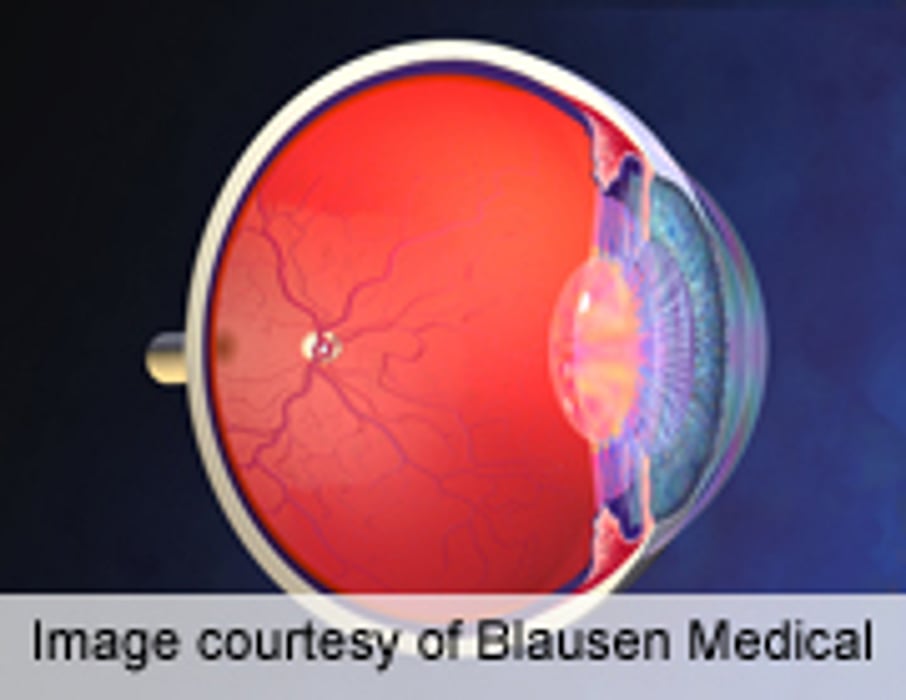 WEDNESDAY, May 8 (HealthDay News) -- Adding carotenoids, omega-3 fatty acids, or both to an antioxidant formulation of vitamins and minerals previously shown to be effective in reducing the risk of progression to advanced age-related macular degeneration (AMD) does not further lower the risk, according to a study published online May 5 in the Journal of the American Medical Association to coincide with presentation at the annual meeting of the Association for Research in Vision and Ophthalmology, held from May 5 to 9 in Seattle.
Emily Y. Chew, M.D., from the National Institutes of Health in Bethesda, Md., and colleagues randomly assigned 4,203 patients (50 to 85 years old) at risk for progression to advanced AMD due to the presence of drusen to lutein plus zeaxanthin, docosahexaenoic acid (DHA) plus eicosapentaenoic acid (EPA), lutein plus zeaxanthin and DHA plus EPA, or placebo. The trial was a follow-up to an earlier trial (Age-Related Eye Disease Study [AREDS]) that found that supplementation with vitamins C and E, beta carotene, and zinc reduced the risk of progression to advanced AMD, and patients in the current trial were asked to take the AREDS formulation or accept a secondary randomization of the AREDS formulation.
After a median follow up of five years, the researchers found that 1,940 eyes (1,608 patients) progressed to advanced AMD. Compared with placebo, none of the formulations significantly reduced the risk of progression to advanced AMD (hazard ratios ranging from 0.89 to 0.97). In the secondary randomization of the AREDS formulation, eliminating beta carotene or lowering the zinc dose had no apparent effect on the risk of progression to advanced AMD. There were significantly more lung cancers in patients receiving beta-carotene compared with no beta-carotene (2.0 versus 0.9 percent), mostly in former smokers.
"Addition of lutein + zeaxanthin, DHA + EPA, or both to the AREDS formulation in primary analyses did not further reduce risk of progression to advanced AMD," Chew and colleagues conclude. "However, because of potential increased incidence of lung cancer in former smokers, lutein + zeaxanthin could be an appropriate carotenoid substitute in the AREDS formulation."
Several authors disclosed financial relationships with drug and device companies. The study medications and raw materials were provided by Alcon, Bausch & Lomb, DSM, and Pfizer.
Physician's Briefing