March 1, 2016
AAOS: Formal Physical Tx Doesn't Up Outcomes in Hip Surgery
No improvement in postoperative outcomes compared with prescribed exercise program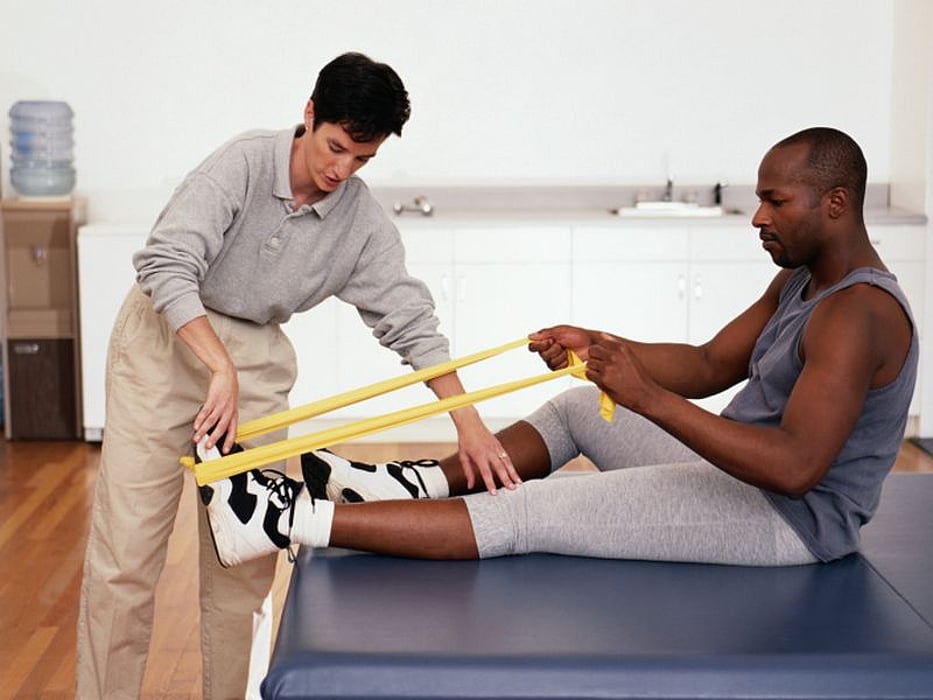 TUESDAY, March 1, 2016 (HealthDay News) -- For patients undergoing total hip arthroplasty (THA), formal outpatient physical therapy (OPT) is not associated with improved outcomes, according to a study presented at the annual meeting of the American Academy of Orthopaedic Surgeons, held from March 1 to 5 in Orlando, Fla.
Brian Urbani, from the Rothman Institute in Philadelphia, and colleagues randomized 77 patients who underwent THA to receive two months of formal OPT (39 patients), with two to three sessions per week, or no formal OPT (38 patients), with patients following a prescribed exercise program on their own. Before surgery and at one and six months postoperatively, functional scores were recorded.
The researchers observed no significant between-group differences in any measured outcomes at one or six months postoperatively. The Harris Hip Score was 67.67 ± 3.0 and 80.19 ± 4.33 for the formal OPT group, compared with 71.26 ± 3.24 and 84.68 ± 3.32 for the no OPT group at one month and six months, respectively. There were no significant differences between the groups in the Western Ontario and McMaster Universities Arthritis Index or in the Short Form-36 scores at either postoperative interval.
"These findings suggest that formal OPT is not superior to prescribed, patient-directed home exercises," the authors write. "Based on the findings of this study, we have moved away from routinely prescribing formal OPT for all patients after THA."
Physician's Briefing