March 12, 2014
AAOS: 11.2 Million Living With Artificial Hip, Knee in U.S.
Continued increases in hip, knee replacements could pose long-term management challenges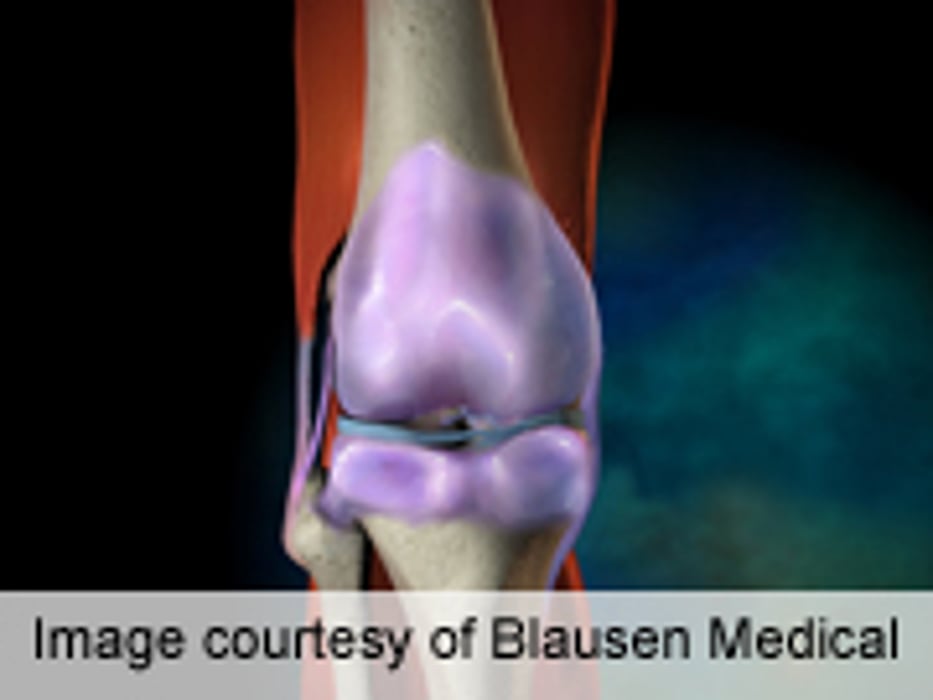 WEDNESDAY, March 12, 2014 (HealthDay News) -- An estimated 4.5 million people are living with an artificial hip, and 6.7 million people in the United States are currently living with an artificial knee, according to a study presented at the annual meeting of the American Academy of Orthopaedic Surgeons, held from March 11 to 15 in New Orleans.
Hilal Maradit-Kremers, M.D., from the Mayo Clinic in Rochester, Minn., and colleagues estimated the current prevalence of total hip arthroplasty (THA) and total knee arthroplasty (TKA) in the general population using calendar year-, state-, sex- and age-specific estimates of incidence rates from population-based data sources and the Dartmouth Atlas.
The researchers found that the 2010 prevalence of THA and TKA in the entire U.S. population was 1.5 and 2.2 percent, respectively. Among adults 50 years or older, the prevalence was 4.4 and 6.7 percent, respectively. For both procedures, the prevalence was higher in women than in men. Particularly for TKA, prevalence increased with increasing age (at 50 years of age: prevalence of THA was 0.7 percent, TKA was 0.6 percent; at 60 years: 1.9 and 2.9 percent; at 70 years: 4.6 and 8.4 percent; at 80 years: 10 and 16 percent).
"If current trends continue, this number is likely to increase in the coming decades and will create significant challenges for provision of specialized health care services, and for management of revision surgeries and long-term complications," Maradit-Kremers and colleagues conclude.
Physician's Briefing