August 28, 2019
Losing 20 lb Improves Knee Replacement Outcomes
Findings based on group of morbidly obese patients with varying weight loss before surgery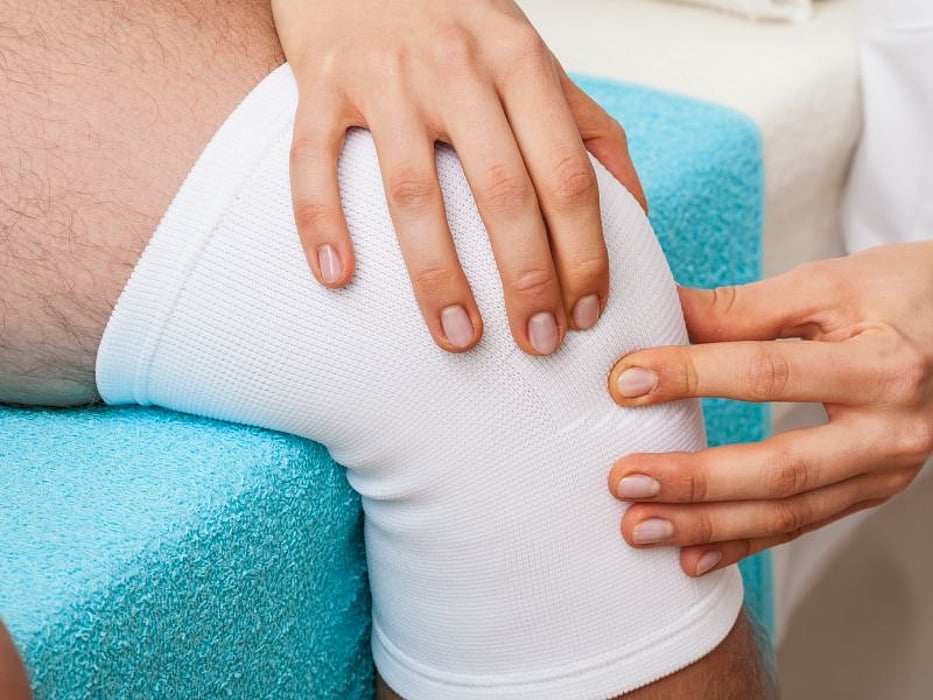 WEDNESDAY, Aug. 28, 2019 (HealthDay News) -- Losing at least 20 lb before total knee arthroplasty is associated with better outcomes among morbidly obese patients, according to a study published online Aug. 21 in The Journal of Bone & Joint Surgery.
Benjamin J. Keeney, Ph.D., from Berkley Medical Management Solutions, a W.R. Berkley Company, in Overland Park, Kansas, and colleagues retrospectively reviewed data from 203 patients who were morbidly obese at least 90 days before knee arthroplasty. The authors sought to determine how much weight reduction was necessary to improve surgical outcomes. Body mass index was measured again at the immediate preoperative visit.
The researchers found that 41 percent of patients lost at least 5 lb before the surgical procedure, 29 percent lost at least 10 lb, and 14 percent lost at least 20 lb. Losing 20 lb before total knee arthroplasty was associated with lower adjusted odds of discharge to a facility (odds ratio, 0.28), lower odds of extended length of stay of at least four days (odds ratio, 0.24), and an absolute shorter length of stay (mean difference, −0.87 day). Outcomes were not improved with weight loss of 5 or 10 lb.
"Patients and providers may want to focus on larger preoperative weight loss targets," the authors write.
Physician's Briefing