April 26, 2019
U.K. Study IDs Risk Factors Tied to Knee Replacement Revision
Findings point to modifiable, nonmodifiable factors associated with revision due to joint infection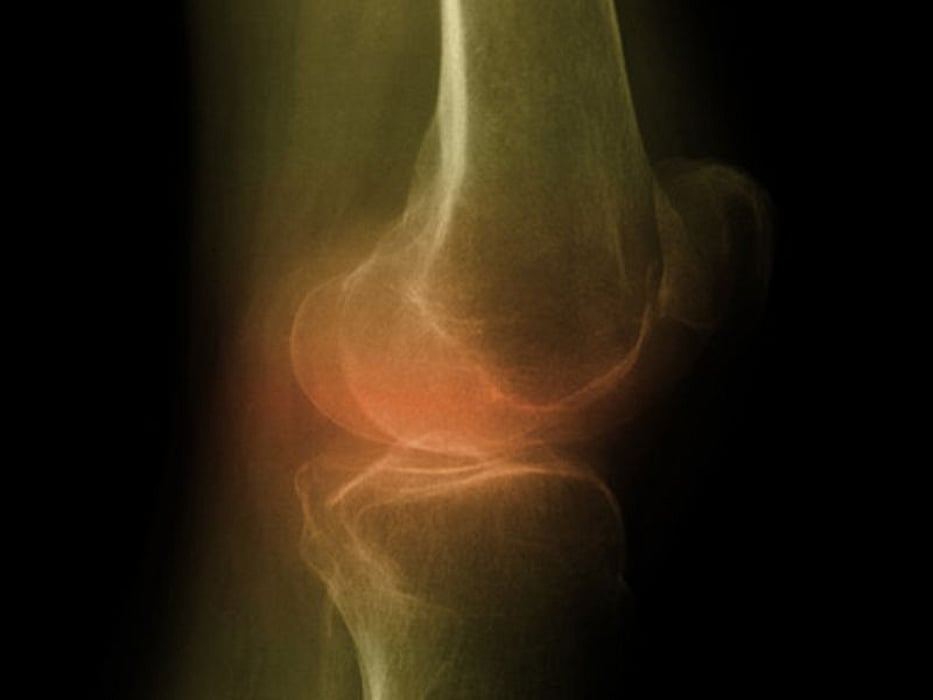 FRIDAY, April 26, 2019 (HealthDay News) -- A new study published online April 17 in Lancet Infectious Diseases identifies risk factors associated with revision for prosthetic joint infection following knee replacement.
Erik Lenguerrand, Ph.D., from the University of Bristol in the United Kingdom, and colleagues analyzed primary knee replacements performed in England and Wales (2003 through 2013), as well as revision surgeries due to prosthetic joint infection or other indication (through 2014). Data from the National Joint Registry were linked to the Hospital Episode Statistics data (England) and the Patient Episode Database (Wales).
The researchers found that of the 679,010 primary knee replacements, 3,659 were revised due to a prosthetic joint infection (median follow-up, 4.6 years). A higher risk for revision for prosthetic joint infection was seen with male sex (rate ratio [RR] for male versus female, 1.8), younger age (RR for age ≥80 years versus <60 years, 0.5), higher American Society of Anaesthesiologists (ASA) grade (RR for ASA grade 3 to 5 versus 1, 1.8), elevated body mass index (RR for ≥30 kg/m² versus <25 kg/m², 1.5), chronic pulmonary disease (RR, 1.2), diabetes (RR, 1.4), liver disease (RR, 2.2), connective tissue and rheumatic diseases (RR, 1.5), peripheral vascular disease (RR, 1.4), surgery for trauma (RR, 1.9), previous septic arthritis (RR, 4.9) or inflammatory arthropathy (RR, 1.4), requirement for tibial bone graft (RR, 2.0), use of posterior stabilized fixed bearing prostheses (RR for posterior stabilized fixed bearing prostheses versus unconstrained fixed bearing prostheses, 1.4), or constrained condylar prostheses (RR, 3.5). A lower risk for revision for prosthetic joint infection was associated with uncemented total, patellofemoral, or unicondylar knee replacement (RR for uncemented, 0.7; RR for patellofemoral, 0.3; RR for unicondylar, 0.5 [all versus cemented total knee replacement]).
"Nonmodifiable factors and the time-specific nature of the effects we have observed will allow clinicians to appropriately counsel patients preoperatively and tailor follow-up regimens," the authors write.
Physician's Briefing