July 24, 2014
Acetaminophen May Not Help in Lower Back Pain
The common pain reliever showed no effect in Australian trial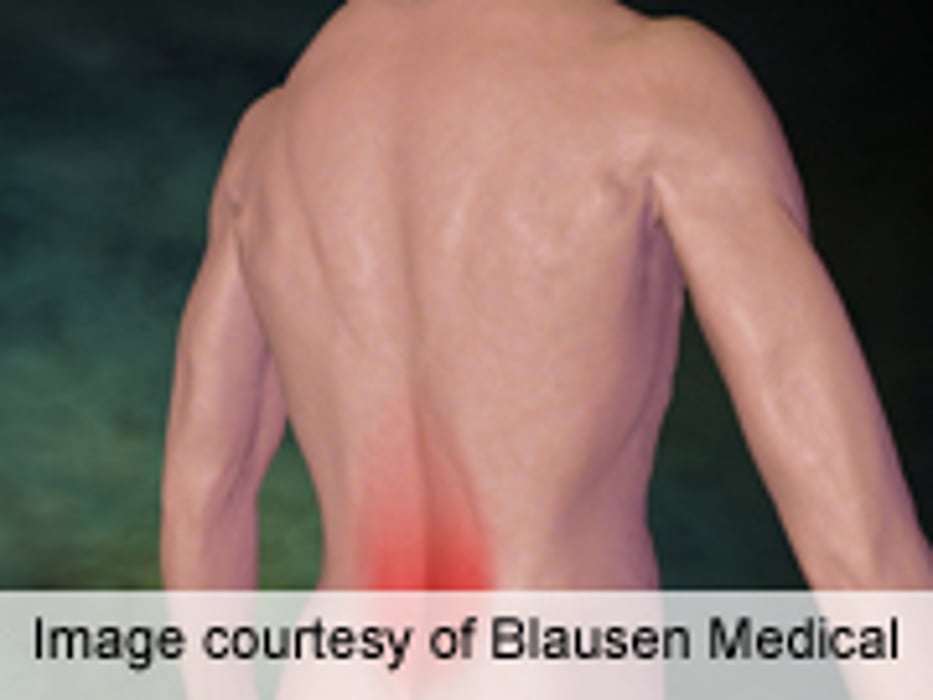 THURSDAY, July 24, 2014 (HealthDay News) -- Acetaminophen is no more effective than placebo in acute low back pain, according to a study published online July 24 in The Lancet.
The new study involved more than 1,650 people averaging 45 years of age. All had suffered lower back pain and were treated at 235 different primary care facilities throughout Sydney, Australia. Each person was randomly assigned to take either three doses of acetaminophen daily (a total of 3,990 milligrams) for up to four weeks, or a placebo pill. All of the patients received follow-up "reassurance and advice" from a doctor for three months.
According to the researchers, there were no differences in the amount of time it took any of the patients involved in the study to feel better. The median time to recovery for those taking acetaminophen was 17 days, compared to 16 days for patients in the placebo group. The drug also appeared to have no effect on the patients' level of pain, compared to that seen in people who took the placebo, the researchers noted. Acetaminophen also did not improve patients' level of disability, sleep quality, or quality of life. About the same number of patients in each group experienced negative health issues.
The researchers suggested that the medical reassurance the patients received during the study could have had a more significant effect on their lower back pain than the medication.
The study was partially funded by drug maker GlaxoSmithKline Australia. For its part, McNeil Consumer Healthcare, which makes Tylenol, told HealthDay that doctors need to consider "the entire body of scientific evidence when making recommendations or changing guidelines." The company said that "the safety and efficacy profile of acetaminophen is supported by more than 150 studies over the past 50 years."
Full Article
Abstract
Full Text (subscription or payment may be required)
Editorial (subscription or payment may be required)
Physician's Briefing