May 29, 2019
More Than 1 in 4 Middle-Aged Men, Women Have Low Bone Mineral Density
Osteopenia at femoral neck found in 28 percent of men, 26 percent of women aged 35 to 50 years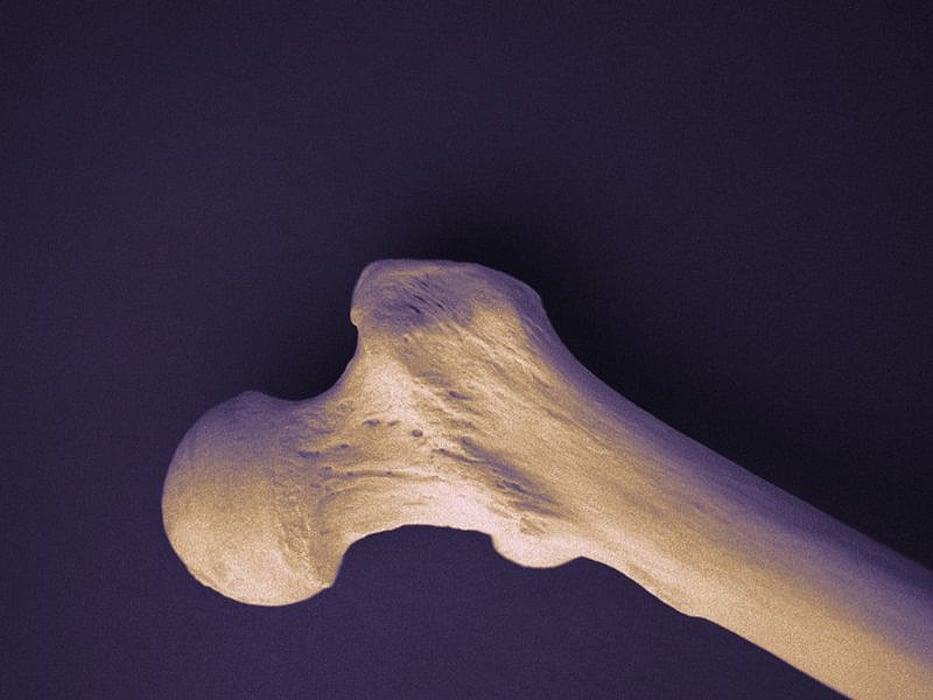 WEDNESDAY, May 29, 2019 (HealthDay News) -- More than 25 percent of men and women aged 35 to 50 years have low bone mineral density (BMD), according to a study published in the June issue of the Journal of the American Osteopathic Association.
Martha A. Bass, Ph.D., from the University of Mississippi School of Applied Sciences in Oxford, and colleagues examined the likelihood of low BMD and its correlation with related risk factors in men and women aged 35 to 50 years. A total of 173 eligible participants completed a questionnaire assessing calcium intake, hours per week of exercise, and other risk factors related to osteoporosis and osteopenia.
The researchers found that 23 men (28 percent) and 24 women (26 percent) had osteopenia at the femoral neck. There was a significant and negative correlation between exercise and femoral neck BMD in men. Significant positive correlations were identified between exercise and BMD of the trochanter, intertrochanteric crest, total femur, and lumbar spine in women.
"We typically associate loss of bone mineral density with postmenopausal women, but our findings showed elevated risk in younger men," Bass said in a statement. "Almost all participants who were found to have osteopenia were surprised and I think this is a more prevalent issue than anyone expected."
Physician's Briefing