July 31, 2017
Single BMD, Fracture History Predict Long-Term Fracture Risk
Single bone mineral density measure, fracture history predict risk over 20 to 25 years in older women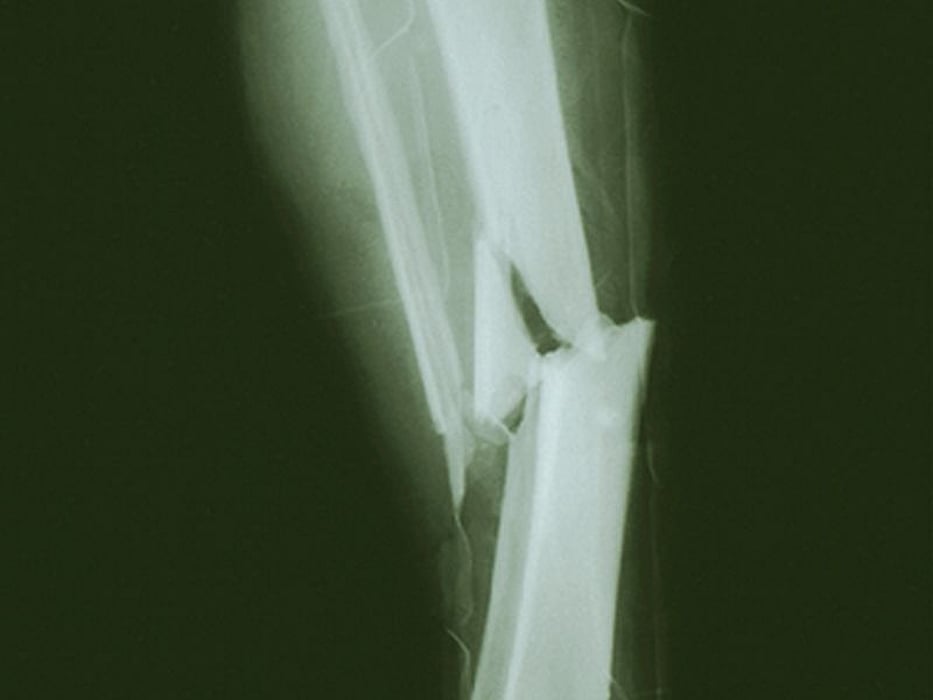 MONDAY, July 31, 2017 (HealthDay News) -- For older women, a single bone mineral density (BMD) measure and fracture history can predict long-term fracture risk, according to a study published online July 18 in the Journal of Bone and Mineral Research.
Dennis M. Black, Ph.D., from the University of California in San Francisco, and colleagues used data from the Study of Osteoporotic Fractures for 7,959 women age ≥67 years in 1988 to 1990 to examine whether a single assessment of femoral neck BMD and fracture history can predict fracture risk over 20 to 25 years.
The researchers found that the 25-year cumulative incidence of hip fracture was 17.9 percent, and 20-year incidence of any nonvertebral fracture was 46.2 percent. The 25-year hip fracture incidence was 22.6 percent in those ≥80 years, compared with 13.9 percent in women aged <70 years. A single femoral neck BMD measurement strongly predicted long-term hip fracture risk to 25 years: 29.6 versus 7.6 percent in the lowest versus the highest BMD quartile (relative hazard, 4.9). History of hip fracture predicted hip fractures (relative hazard, 1.6), with slightly higher prediction than history of nonvertebral fractures (relative hazard, 1.4). History of fracture remained strongly predictive up to 25 years.
"We conclude that a single BMD and fracture history assessment can predict fracture risk over 20 to 25 years," the authors write.
Several authors disclosed financial ties to the biopharmaceutical industry.
Abstract
Full Text (subscription or payment may be required)
Physician's Briefing