March 4, 2016
AAOS: Loose-Fitting Football Helmets = Worse Concussions
Teens with loose-fitting helmets have higher rates of drowsiness, hyperexcitability, noise sensitivity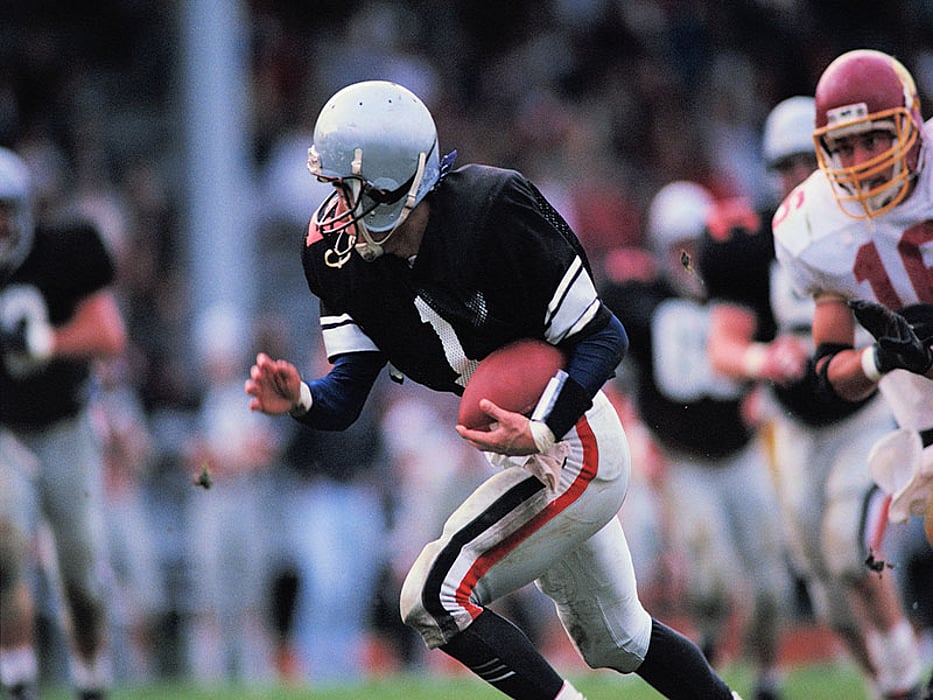 FRIDAY, March 4, 2016 (HealthDay News) -- High school football players wearing loose helmets experience worse concussion effects than players whose helmets fit properly, according to research presented at the annual meeting of the American Academy of Orthopaedic Surgeons, held from March 1 to 5 in Orlando, Fla.
Barry Boden, M.D., a sports medicine specialist at The Orthopaedic Center in Rockville, Md., and colleagues reviewed national high school sports-related injury data collected over nine years. The data included information on 4,580 first-time concussions.
Football players with improperly fitting helmets who suffered concussions had much higher rates of drowsiness, hyperexcitability, and noise sensitivity than those with helmets that fit correctly. In addition, players with concussions who were wearing helmets lined with an air bladder had higher rates of light and noise sensitivity. They also had concussions of longer duration, compared to players with foam- or gel-lined helmets.
"Concussions are very complicated injuries, but [loose helmets] could be one more risk factor for experiencing more severe concussions," Boden told HealthDay.
Physician's Briefing