May 18, 2020
Guidance Issued for Osteoporosis Management During COVID-19
Alternative methods for parenteral treatments include off-site clinics, home visit, self-injection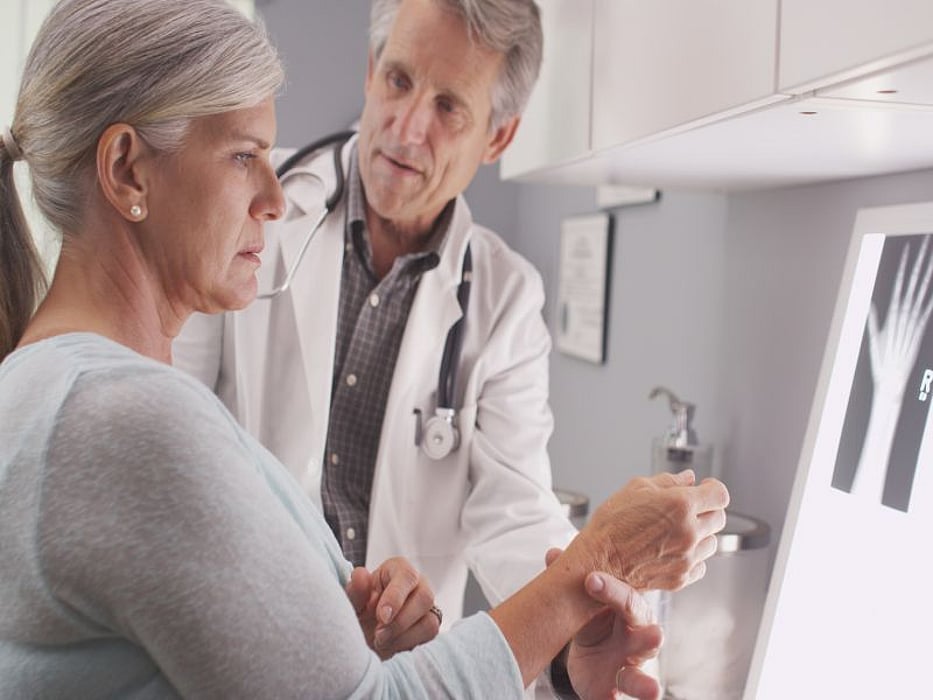 FRIDAY, May 15, 2020 (HealthDay News) -- In a joint guidance document issued by the American Society for Bone and Mineral Research, American Association of Clinical Endocrinologists, Endocrine Society, European Calcified Tissue Society, and National Osteoporosis Foundation, recommendations are presented for the management of osteoporosis during the COVID-19 pandemic.
According to the guidance, oral bisphosphonate therapy initiation should be conducted via telephone or video visit and should not be delayed in patients at high fracture risk. Bone mineral density examinations may need to be postponed. Patients taking osteoporosis medications should continue to receive ongoing medications when it is possible to do so safely.
During the current COVID-19 pandemic, it may not be possible to safely provide parenteral osteoporosis treatments. Alternative delivery methods include off-site clinics, home delivery and administration, and self-injection of denosumab, which is available in some locales (although there are important medico-legal issues to consider). For patients unable to receive ongoing nonoral osteoporosis medications, specific recommendations include transition to oral bisphosphonate, if possible, for those in whom continued treatment with denosumab is not feasible within seven months of prior injection. A delay in treatment of two to three months is acceptable for patients in whom continued treatment with teriparatide or abaloparatide or continued treatment with romosozumab is not feasible. Delays of even several months are unlikely to be harmful for intravenous bisphosphonates.
"We need to ensure that patients are able to safely stay on track with their treatments, and that we continue to do all that we can to reduce their risk for fracture," Elaine Yu, M.D., from Massachusetts General Hospital in Boston, said in a statement.
Physician's Briefing