March 7, 2016
Concussion Prevention Rules May Be Leading to Other Injuries
Researchers suggest college rules to lessen head injuries might be causing more knee, ankle problems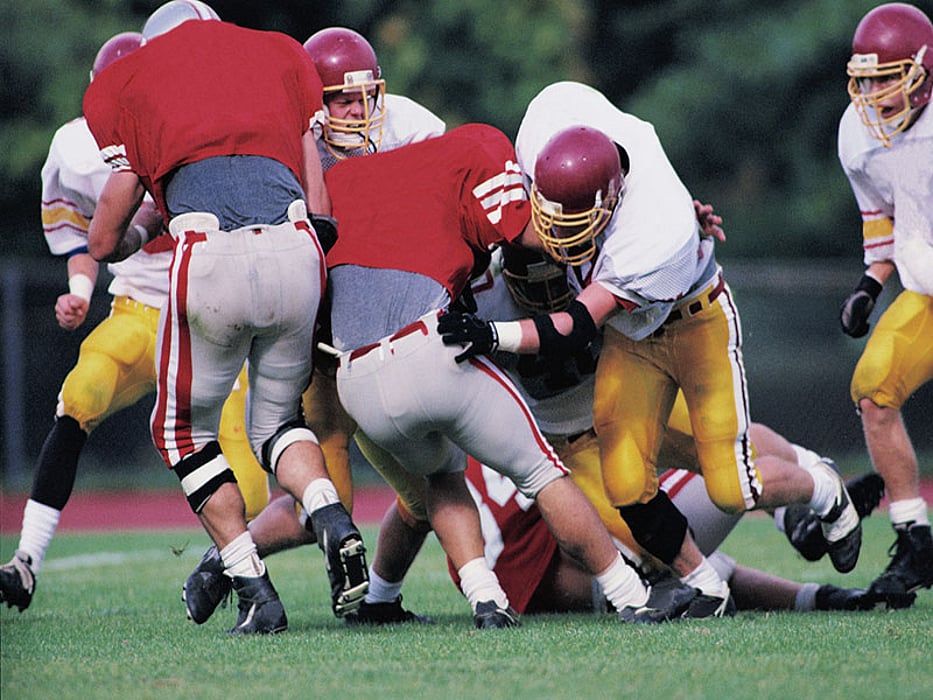 MONDAY, March 7, 2016 (HealthDay News) -- Concussion-prevention rules for college football players may have led to an unintended consequence -- an increase in knee, thigh, and ankle injuries among players, according to research presented at the American Orthopaedic Society for Sports Medicine's Specialty Day, held on March 5 in Orlando, Fla.
The new study included information collected by athletic trainers and physicians between 2009 and 2014 as part of the NCAA Injury Surveillance System. Lower extremity injuries included those affecting the leg, knee, ankle, and foot. Concussion risk information was also gathered.
During the study time frame, 2,400 leg, joint, or foot injuries serious enough to cause a time-out in play occurred. About a third involved injuries to the knee (33.6 percent), while slightly less than that involved the ankle (28.6 percent). Nearly 60 percent were the result of player-to-player contact. Concussion risk remained relatively stable over the study period, the researchers found. However, leg, joint, and foot injuries rose from 9.45 per 1,000 athletic exposures during the 2009-10 seasons (before the new rules were implemented) to 12.63 per 1,000 by the 2013-14 season.
"Of course concussions sustained in football can be devastating," study author Robert Westermann, M.D., chief resident at the University of Iowa in Iowa City, told HealthDay. "But so can lower extremity injuries, which are the leading cause of disability among National Football League retirees. So, it's important to protect the whole athlete."
Physician's Briefing