October 26, 2016
Low-Intensity Pulsed Ultrasound Doesn't Speed Fracture Healing
Findings in patients with an open or closed tibial fracture amenable to intramedullary nail fixation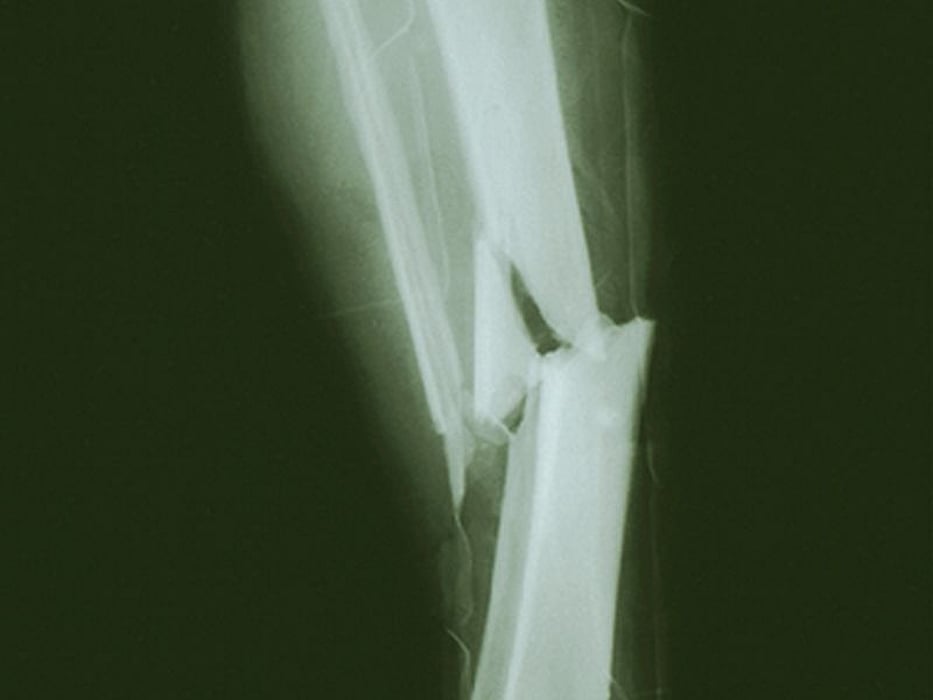 WEDNESDAY, Oct. 26, 2016 (HealthDay News) -- For patients with operatively-managed tibial fractures, low-intensity pulsed ultrasound (LIPUS) does not accelerate functional recovery and radiographic healing, according to a study published online Oct. 25 in The BMJ.
Jason W. Busse, D.C., Ph.D., from McMaster University in Hamilton, Canada, and colleagues conducted a concealed, randomized trial with a parallel group design involving 501 patients at 43 North American academic trauma centers. Patients were skeletally mature men or women with an open or closed tibial fracture amenable to intramedullary nail fixation who were allocated to self-administer daily LIPUS (250 patients) or use a sham device (251 patients).
The researchers observed no significant between-group difference in the LIPUS and control groups for the Short Form-36 physical component summary scores (mean difference, 0.55; 95 percent confidence interval, −0.75 to 1.84) or for the interaction between time and treatment (P = 0.30), or in other functional measures. No difference was seen in the time to radiographic healing (hazard ratio, 1.07; 95 percent confidence interval, 0.86 to 1.34). The treatment groups did not differ in terms of safety outcomes.
"Postoperative use of LIPUS after tibial fracture fixation does not accelerate radiographic healing and fails to improve functional recovery," the authors write.
Several authors disclosed financial ties to medical device companies, including Smith & Nephew, which partially funded the study.
Physician's Briefing