April 10, 2014
Psychosocial Education Doesn't Lead to Substantial LBP Savings
Modest reductions seen in low back pain-related costs in military personnel, but not total costs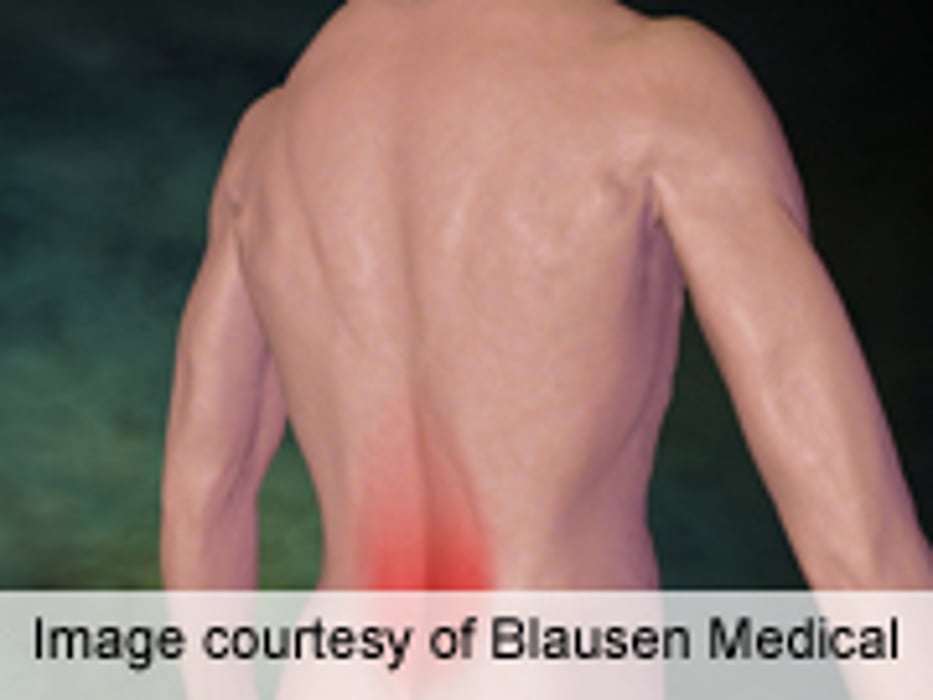 THURSDAY, April 10, 2014 (HealthDay News) -- Implementation of a brief psychosocial education program (PSEP) achieves only modest savings in low back pain (LBP)-related health care costs, according to a study published in the April 1 issue of The Spine Journal.
John D. Childs, P.T., Ph.D., from the 81st Medical Group at the Keesler Air Force Base in Biloxi, Miss., and colleagues analyzed data from the Prevention of Low Back Pain in the Military trial in which participants were assigned an exercise program and soldiers were cluster randomized to receive or not receive brief PSEP delivered in a group setting. Over two years of follow-up, LBP incidence and LBP-related costs were assessed.
The researchers found that the median total LBP-related health care costs for soldiers who received PSEP and incurred LBP-related costs during the two-year follow-up period were $26 per soldier lower compared to those who did not receive PSEP ($60 versus $86; P = 0.034). Similar results were seen for adjusted median total health care costs per soldier ($2,439 versus $2,441; P = 0.242).
"The results from this analysis demonstrate that a brief psychosocial education program was only marginally effective in reducing LBP-related health care costs and was not effective in reducing total health care costs," the authors write.
Several authors disclosed financial ties to the physical therapy industry.
Abstract
Full Text (subscription or payment may be required)
Physician's Briefing