November 30, 2012
New Inflammatory Biomarker ID'd in Lumbar Disc Herniation
Cases with positive straight-leg raising test have elevated immunostaining rates for E-selectin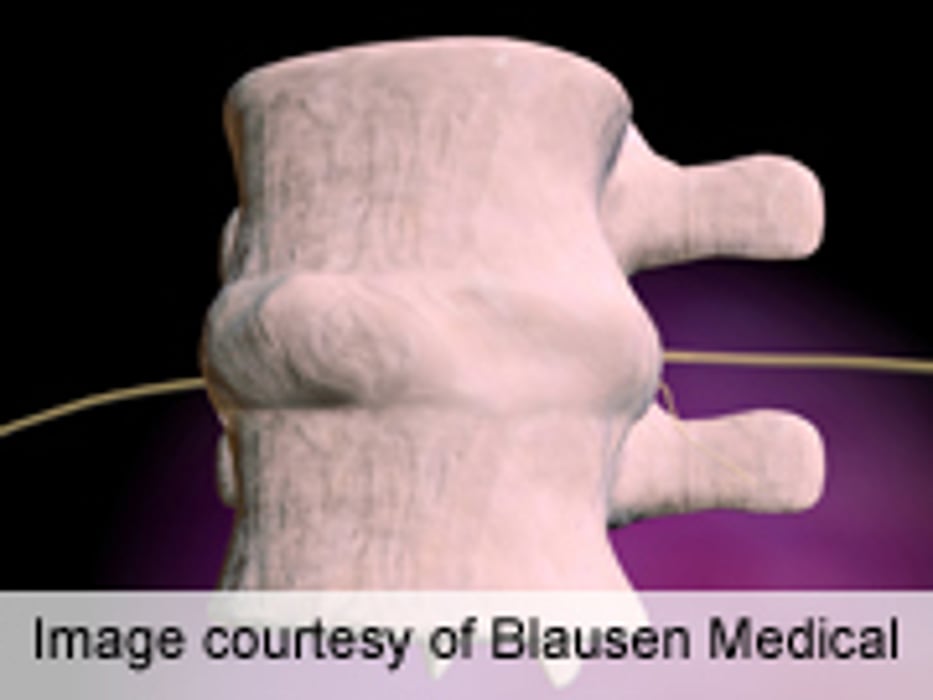 FRIDAY, Nov. 30 (HealthDay News) -- The leukocyte adhesion protein E-selectin is an inflammatory biomarker in the pathogenesis of lumbar disc herniation, according to a study published in the December issue of the Journal of Spinal Disorders & Techniques.
Kadir Tufan, M.D., of Baskent University in Ankara, Turkey, and colleagues conducted a study involving herniated disc specimens from 50 patients who had unilateral persistent radicular pain or unilateral radicular motor paresis to evaluate the prevalence of E-selectin with other inflammatory biomarkers, including CD20, CD45, and CD68. The authors assessed the relative risk of the straight-leg raising (SLR) test positivity or negativity in conjunction with CD20, CD45, CD68, and E-selectin staining.
The researchers found that immunostaining rates were higher with E-selectin and CD45 in cases with positive SLR. There was no significant association between positive SLR and CD20 or CD68.
"We suggest that E-selectin is as valuable as the other well-known inflammatory markers in the pathogenesis of lumbar disc herniation," the authors write. "In our opinion, other than well-known nonsteroidal anti-inflammatory drugs, antagonists targeting E-selectin can be potentially effective therapeutics for controlling inflammation in lumbar disc herniation."
Abstract
Full Text (subscription or payment may be required)
Physician's Briefing