April 20, 2018
Mechanism in Non-Contact ACL Tears Similar in Men, Women
Several key measurements found no differences in position of injury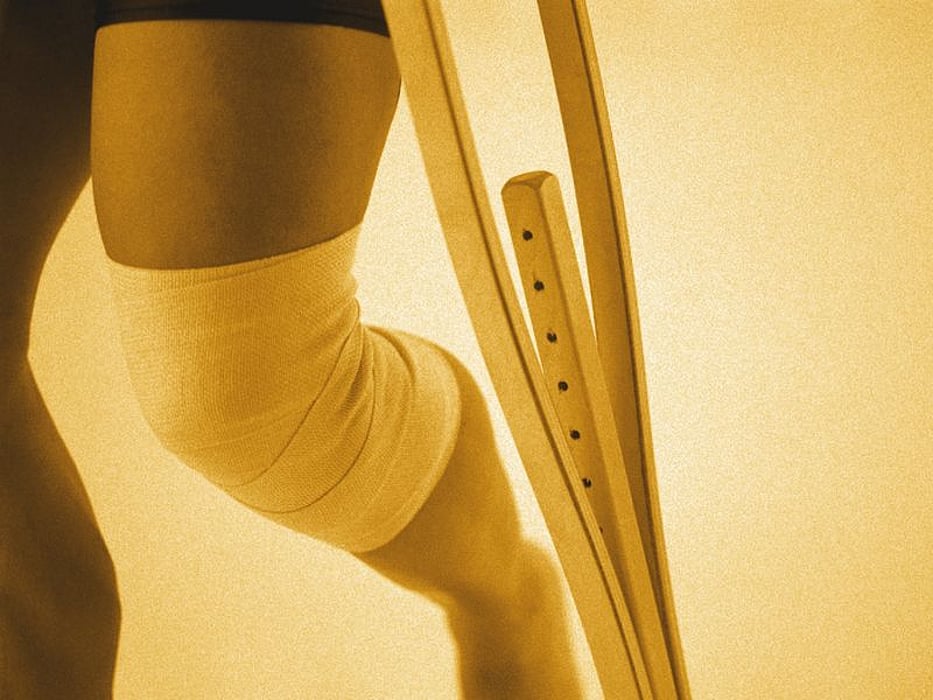 FRIDAY, April 20, 2018 (HealthDay News) -- Males and females have similar knee positions at the time of non-contact anterior cruciate ligament (ACL) rupture, according to a study published online April 18 in the American Journal of Sports Medicine.
Kwadwo A. Owusu-Akyaw, M.D., from Duke University in Durham, N.C., compared knee positions between males and females at the time of non-contact ACL injury. Investigators used clinical T2 weighted magnetic resonance images from 15 male and 15 female subjects, and created three-dimensional models of the femur, tibia, and associated bone bruises with segmentation of the magnetic resonance images. To predict the bone positions near the time of injury, the femur was positioned relative to the tibia in order to maximize bone bruise overlap. In the predicted position of injury, flexion, valgus, internal tibial rotation, and anterior tibial translation were measured.
The researchers found that between males and females there were no significant differences in the position of injury with regard to knee flexion (P = 0.66), valgus (P = 0.87), internal tibial rotation (P = 0.26), or anterior tibial translation (P = 0.18).
"These findings suggest that a similar mechanism results in ACL rupture in both male and female athletes with this pattern of bone bruising," the authors write.
Abstract/Full Text (subscription or payment may be required)
Physician's Briefing