October 19, 2018
Physical Therapy an Option for Nonobstructive Meniscal Tears
Physical therapy non-inferior to arthroscopic partial meniscectomy for nonobstructive meniscal tears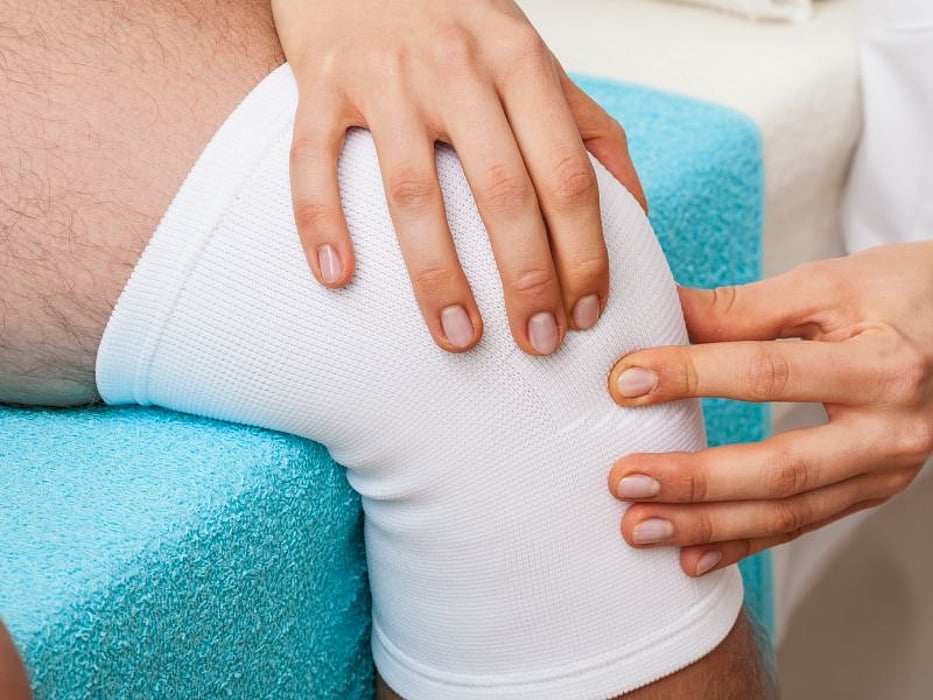 FRIDAY, Oct. 19, 2018 (HealthDay News) -- Physical therapy (PT) is non-inferior to arthroscopic partial meniscectomy (APM) for patients with nonobstructive meniscal tears, according to a study published in the Oct. 2 issue of the Journal of the American Medical Association.
Victor A. van de Graaf, M.D., from OLVG in Amsterdam, and colleagues examined whether PT is non-inferior to APM in a randomized trial conducted among participants aged 45 to 70 years with nonobstructive meniscal tears. Patients were recruited between July 17, 2013, and Nov. 4, 2014, and were followed for 24 months. A total of 321 participants were randomized to either APM (159 patients) or a predefined PT protocol (162 patients) consisting of 16 sessions of exercise therapy over eight weeks; 289 participants completed the trial.
The researchers found that during the 24-month follow-up period, 29 percent of the PT group had APM, and 5 percent of those randomized to APM did not undergo APM. Knee function improved by 26.2 and 20.4 points in the APM and PT groups, respectively, over the 24-month follow-up period, with an overall between-group difference of 3.6 points (97.5 percent confidence interval, −∞ to 6.5; P for non-inferiority = 0.001). Eighteen patients in the APM group and 12 in the PT group experienced adverse events, most frequently repeat surgery and additional outpatient visits for knee pain.
"Based on these results, PT may be considered an alternative to surgery for patients with nonobstructive meniscal tears," the authors write.
Several authors disclosed financial ties to the medical device industry.
Abstract/Full Text (subscription or payment may be required)
Editorial (subscription or payment may be required)
Physician's Briefing