October 30, 2014
Microscope Use Doesn't Up Infection Risk in Spine Surgery
Minor increase in operating room times with use of an operating microscope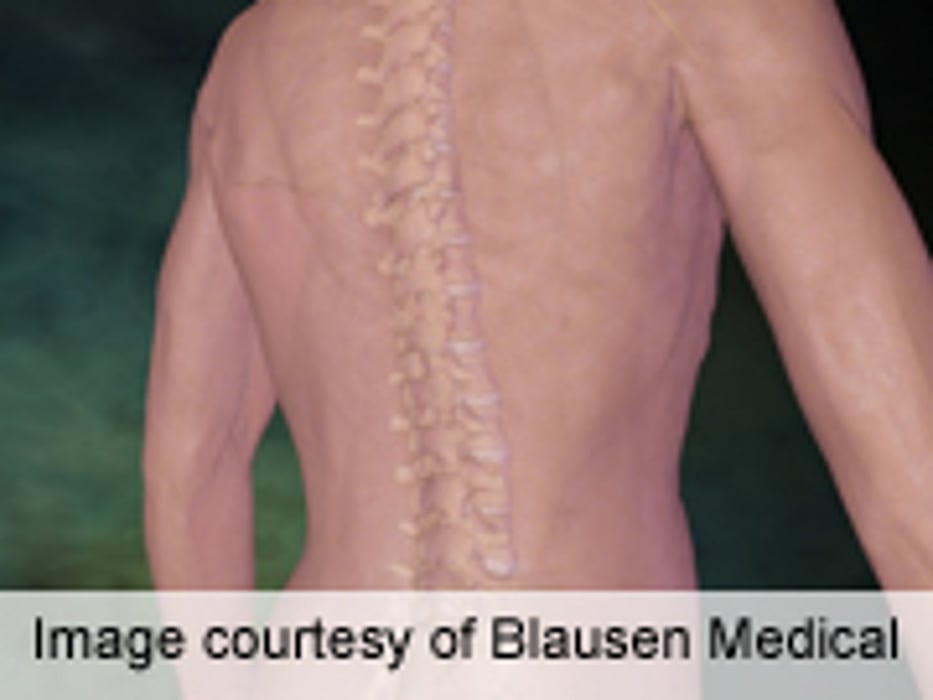 THURSDAY, Oct. 30, 2014 (HealthDay News) -- Use of an operating microscope does not appear to have much impact on risk of infection or operating room times in spine surgery, according to research published in the Oct. 15 issue of Spine.
Bryce A. Basques, of the Yale School of Medicine in New Haven, Conn., and colleagues analyzed data for 23,670 elective spine procedures from the American College of Surgeons National Surgical Quality Improvement Program database. The effect of microscope use on risk of infection and operating room time was investigated.
The researchers found that an operating microscope was used in 9.4 percent of the procedures. Operative time (incision to closure) averaged 125.7±82 minutes. Use of an operating microscope was associated with minor increases in preoperative room time (+2.9 minutes), operative time (+13.2 minutes, P < 0.001), and total room time (+18.6 minutes, P < 0.001). The infection rate within 30 days of surgery was 1.4 percent. Regardless of surgery type, no significant difference was found between the microscope and nonmicroscope groups for occurrence of any type of infection, including superficial surgical site infection, deep surgical site infection, organ space infection, or sepsis/septic shock.
"We did not find operating room times or infection risk to be significant deterrents for use of an operating microscope during spine surgery," the authors write.
Physician's Briefing