September 5, 2013
Moderate Exercise Doesn't Up Risk of Knee Osteoarthritis
Findings among adults aged 45 years and older exercising for 2.5 hours per week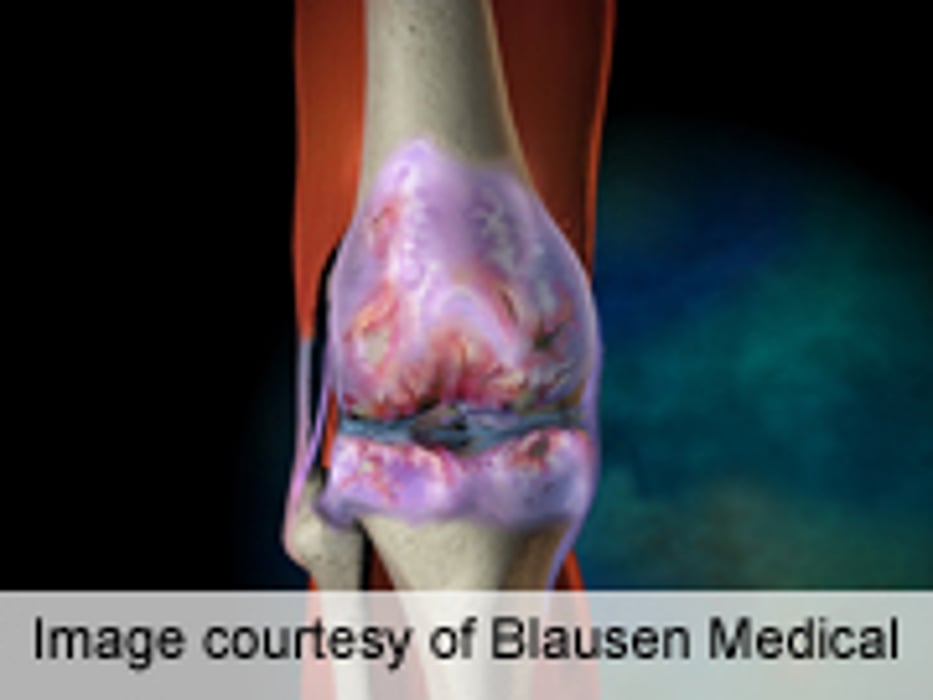 THURSDAY, Sept. 5 (HealthDay News) -- Middle-aged adults who participate in moderate weekly physical activity do not increase their risk of knee osteoarthritis, according to a study published online Aug. 27 in Arthritis Care & Research.
Kamil Barbour, Ph.D., from the U.S. Centers for Disease Control and Prevention in Atlanta, and colleagues utilized data from the Johnston County Osteoarthritis Project study's first (1999 to 2004) and second follow-up (2005 to 2010) to evaluate the association between meeting physical activity guidelines and incident knee outcomes among 1,522 adults aged ≥45 years. The Minnesota Leisure Time Physical Activity questionnaire was used to evaluate baseline physical activity. The development of a Kellgren-Lawrence grade of ≥2 at follow-up defined incident knee OA.
The researchers found that meeting the 2008 U.S. Department of Health and Human Services (HHS) physical activity guidelines (≥150 min/week) was not significantly associated with radiographic OA (ROA; hazard ratio [HR], 1.20; 95 percent confidence interval [CI], 0.94 to 1.56) or symptomatic ROA (sROA; HR, 1.24; 95 percent CI, 0.87 to 1.76). Compared to inactive participants (0 to <10 min/week), adults in the highest (≥300 min/week) level of physical activity had a higher risk of knee ROA and sROA (HR, 1.62 [95 percent CI, 0.97 to 2.68] and 1.42 [95 percent CI, 0.76 to 2.65], respectively).
"Meeting HHS physical activity guidelines was not associated with incident knee ROA or sROA in a cohort of middle-aged and older adults," the authors write.
Abstract
Full Text (subscription or payment may be required)
Physician's Briefing