June 10, 2014
Sleep Quality Tied to Subsequent Low Back Pain Intensity
Findings independent of depression, common prognostic factors of low back pain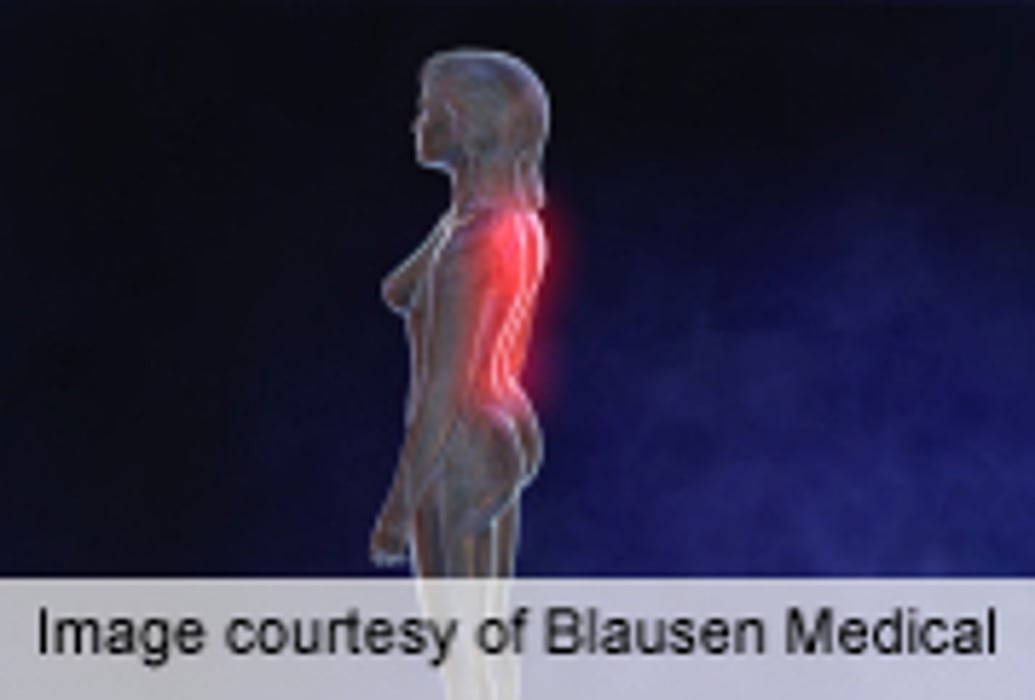 TUESDAY, June 10, 2014 (HealthDay News) -- In patients with acute low back pain, sleep quality is strongly related to subsequent pain intensity, according to a study published in the May issue of Arthritis & Rheumatology.
Saad M. Alsaadi, Ph.D., from King Fahd University Hospital in Saudi Arabia, and colleagues examined the impact of sleep quality on subsequent back pain intensity in 1,246 patients with acute low back pain. The Pittsburgh Sleep Quality Index (0 to 3 point scale) was used to assess sleep quality, and a numerical rating scale (range, 0 to 10) was used to assess pain intensity. The correlation between sleep quality and pain intensity was examined using a generalized estimating equation (GEE) analysis modelled with an exchangeable correlation structure.
Based on GEE analysis, the researchers found that poor sleep had a large effect on subsequent pain intensity. For every one-point decrease in sleep quality, there was a 2.08-point increase in pain intensity. This effect persisted, independent of depression and common prognostic low back pain factors.
"The results suggest that research into the role of interventions designed to improve sleep quality in patients with low back pain are warranted," the authors write.
Abstract
Full Text (subscription or payment may be required)
Physician's Briefing