March 19, 2013
AAOS: Knee, Hip Arthroplasty Improves Sexual Function
Second study shows improved physical activity levels after total hip arthroplasty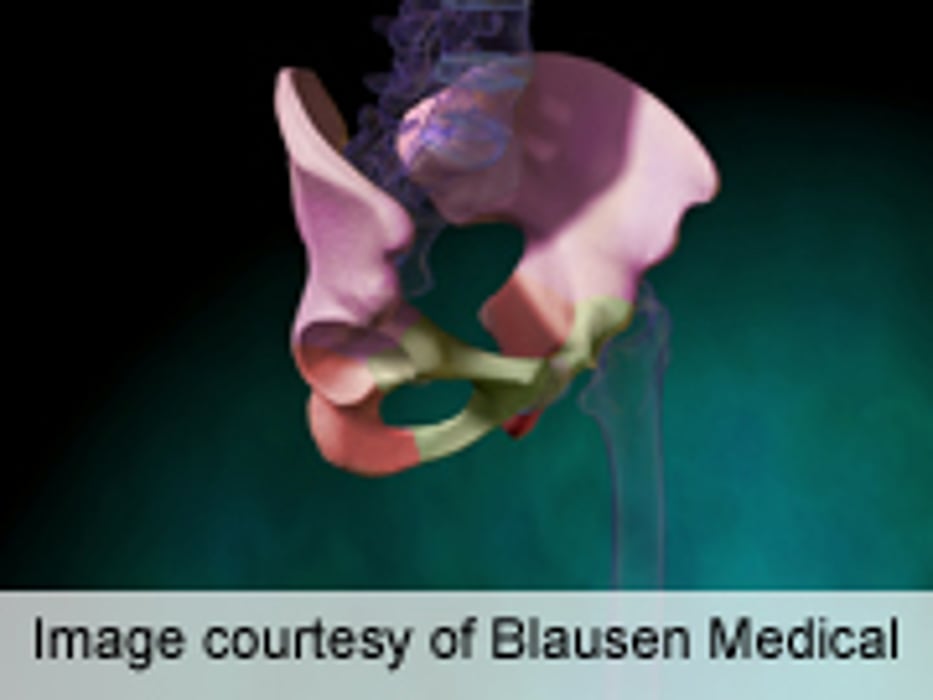 TUESDAY, March 19 (HealthDay News) -- Patients undergoing total knee (TKA) and total hip arthroplasty (THA) have improved sexual function, while physical activity improves after THA, according to two studies presented at the annual meeting of the American Academy of Orthopaedic Surgeons, held from March 19 to 23 in Chicago.
Parthiv A. Rathod, M.D., an orthopedic surgeon from Flushing, N.Y., and colleagues prospectively assessed the effect of TKA and THA on sexual function using questionnaires completed preoperatively and at six months and one year after surgery. The researchers found that 67 percent of patients reported physical problems with sexual activity, and 91 percent reported psychological issues before surgery. Postoperatively, improvements were reported in libido, intercourse duration, and intercourse frequency for 42, 36, and 41 percent of patients, respectively. In addition, 84 and 55 percent reported improvements in general well-being and sexual self-image. Sixteen percent reported that surgery adversely affected sexual function.
Anne Lubbeke-Wolff, M.D., D.Sc., from Geneva University Hospitals, and colleagues assessed the level of physical activity prior to disease onset, before THA, and at five and 10-years post THA using the University of California Los Angeles (UCLA) activity score. The researchers found that 61 percent of patients reported a sedentary lifestyle before surgery, compared with 45 percent at five years post-operation. From 2000-2003 to 2004-2007, there was a decrease in the proportion of patients with a sedentary lifestyle before surgery (68 to 54 percent) and five years after surgery (53 to 39 percent). UCLA scores were lower for women than men at all time points.
"Primary THA substantially and durably improved physical activity levels in men and women and in all age categories," Lubbeke-Wolff and colleagues write.
Physician's Briefing