April 24, 2014
At-Risk Screw Misplacement Common in Spine Deformity Sx
Pedicle screws close to vital structures in ~25 percent of those undergoing posterior spinal fusion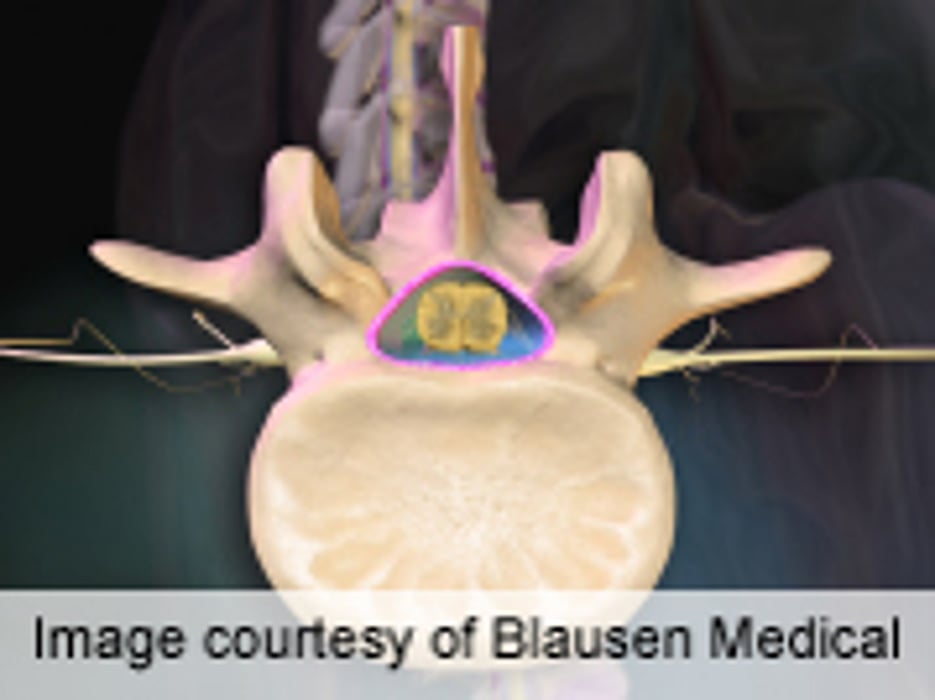 THURSDAY, April 24, 2014 (HealthDay News) -- About one-quarter of patients undergoing surgery for pediatric spine deformity have pedicle screws close to vital structures, according to a study published in the April issue of the Journal of Spinal Disorders & Techniques.
Vishal Sarwahi, M.D., from Albert Einstein College of Medicine in Bronx, N.Y., and colleagues used postoperative computed tomography scans to identify the rate of screw placement in proximity to vital structures (great vessels and viscera). The cohort included 101 patients with 2,132 screws, who underwent posterior spinal fusion for spinal deformity.
The researchers identified 40 at-risk screws (about 2 percent) in 25 patients (about 25 percent). These screws were mainly in proximity to the aorta (31 screws), and were also close to the left subclavian artery, esophagus, trachea, pleura, and diaphragm. In six patients, 10 of the 31 screws close to the aorta were impinging or distorting the aortic wall. All of the misplaced screws were in the thoracic spine, with 50 percent misplaced laterally; 50 percent 35 mm long; 57.5 percent in pedicles with normal morphology; and 75 percent in curves between 40 and 70 degrees. Patients with a higher screw misplacement rate were more likely to have screws adjacent to vital organs after adjustment for age and preoperative Cobb angle (adjusted odds ratio: 1.06; P = 0.033).
"Postoperative imaging beyond routine X-rays may be needed to detect at-risk screws in asymptomatic patients," the authors write.
Abstract
Full Text (subscription or payment may be required)
Physician's Briefing