May 1, 2014
Bracing Cuts Scoliosis Surgery Only With High Compliance
There may be marked overtreatment with bracing, though compliance is low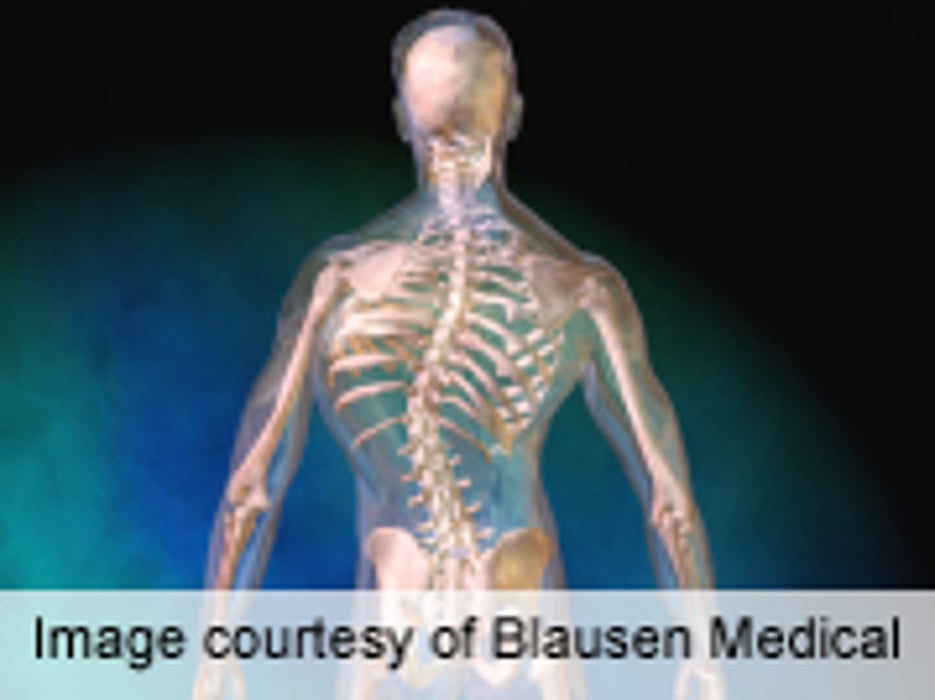 THURSDAY, May 1, 2014 (HealthDay News) -- Bracing for adolescent idiopathic scoliosis only decreases the risk of progression to surgery when patients are highly compliant with wearing the brace, according to a study published in the April 16 issue of The Journal of Bone & Joint Surgery.
James O. Sanders, M.D., from the Texas Scottish Rite Hospital for Children in Dallas, and colleagues fitted 100 patients with a Boston brace equipped with a heat sensor measuring brace wear. The patients had adolescent idiopathic scoliosis measuring between 25 and 45 degrees and with a Risser sign of ≤2.
The researchers found that bracing was only effective in preventing surgery in patients highly compliant with brace wear. Based on patients who were considered to be highly compliant, the number needed to treat was three to prevent one surgery.
"Bracing appears to decrease the risk of curve progression to a magnitude requiring surgery, but current bracing indications include many curves that would not have progressed to a magnitude requiring surgery even if the patient had not worn the brace, and overall compliance with brace wear is low," the authors write.
At least one author, or their institution, disclosed financial ties to an entity in the biomedical arena.
Abstract
Full Text (subscription or payment may be required)
Physician's Briefing