January 29, 2013
Pedicle Subtraction Osteotomy Better With Two Surgeons
Two-surgeon strategy reduces operative time, blood loss, and major postoperative complications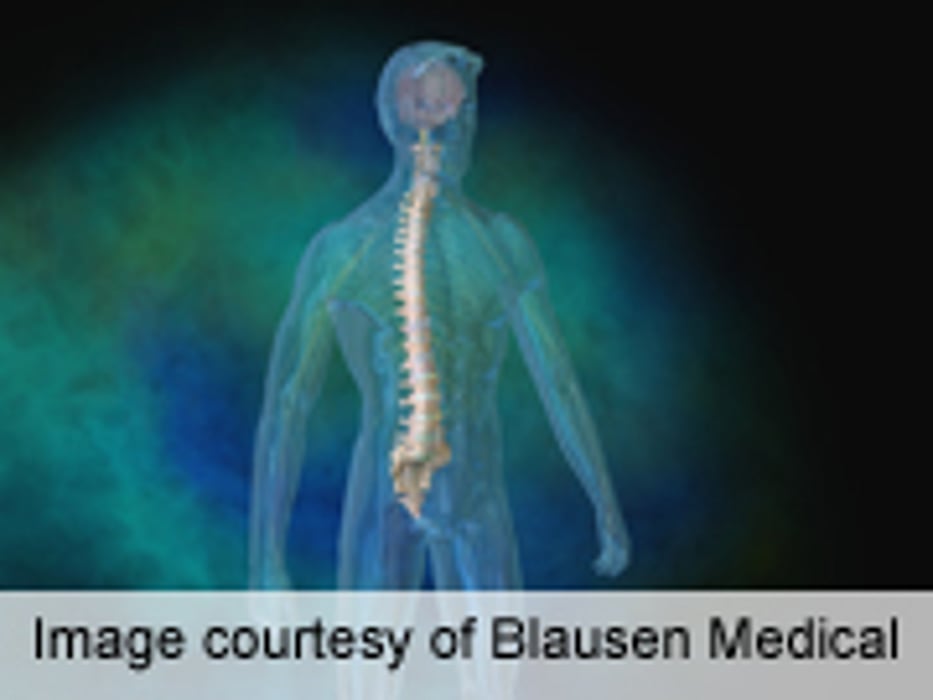 TUESDAY, Jan. 29 (HealthDay News) -- Using a two-surgeon strategy for pedicle subtraction osteotomies is associated with better outcomes, according to a study published in the January issue of Spine Deformity.
Christopher P. Ames, M.D., from the University of California in San Francisco, and colleagues assessed all 78 pedicle subtraction osteotomy cases (2005 to 2010) and compared perioperative morbidity based on the presence of a one (42 cases) or two surgeons (36 cases). Subset analysis excluded cases before 2007 and patients with staged anterior and posterior procedures.
The researchers found that the two groups differed significantly with respect to age (57.6 versus 64.3 years in the single- versus two-surgeon groups), but were similar in terms of the mean number of posterior levels fused, levels decompressed, revision rates, and correction of radiographic parameters. The mean estimated blood loss was significantly higher with a single surgeon versus two surgeons (109 versus 35 percent), as was estimated blood loss (5,278 mL versus 2,003 mL). The average surgical time was significantly longer for single versus two surgeons (7.6 versus 5.0 hours). There was at least one major complication within 30 days in 45 percent of the single-surgeon group compared with 25 percent of the two-surgeon group. There were also higher rates of unplanned surgery within 30 days in the single-surgeon group (19 percent) versus the two-surgeon group (8 percent).
"The use of two surgeons at an experienced spine deformity center decreases the operative time and estimated blood loss, and may be a key factor in witnessed decreased major complication prevalence," the authors write.
Several authors disclosed financial ties to the medical device industry.
Physician's Briefing