May 30, 2014
Pre-Op Factors Contribute to Longer LOS With Spinal Surgery
Factors include nonspinal malignancy, pulmonary disease, corpectomy procedure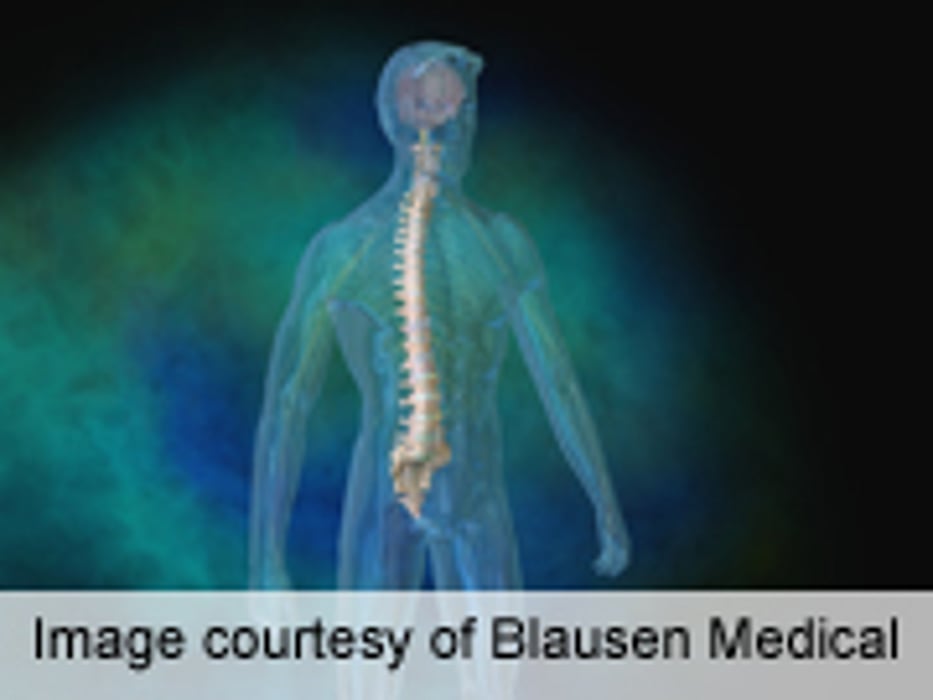 FRIDAY, May 30, 2014 (HealthDay News) -- Preoperative factors are independently associated with longer length of stay (LOS) in patients undergoing elective anterior cervical discectomy and fusion (ACDF), according to a study published in the May 20 issue of Spine.
Bryce A. Basques, from the Yale University School of Medicine in New Haven, Conn., and colleagues reviewed charts for 183 patients who underwent elective ACDF at a single institution (January 2011 to February 2013). Extended LOS was defined as >75th percentile.
The researchers found that the average LOS was two days, with extended LOS defined as at least three days. Preoperative factors independently associated with extended LOS included history of nonspinal malignancy (odds ratio [OR], 4.9), history of pulmonary disease (OR, 4.0), and procedures that included corpectomy (OR, 4.5).
"Of significant note, other factors that one might expect to be associated with extended LOS did not independently predict extended LOS in this analysis," the authors write.
Relevant financial activities outside the submitted work were disclosed: consultancy and expert testimony.
Abstract
Full Text (subscription or payment may be required)
Physician's Briefing