August 10, 2012
High-Field MRI Superior for Delineation of Alar Ligaments
Signal intensity of the alar ligaments in healthy volunteers not influenced by the MRI field strength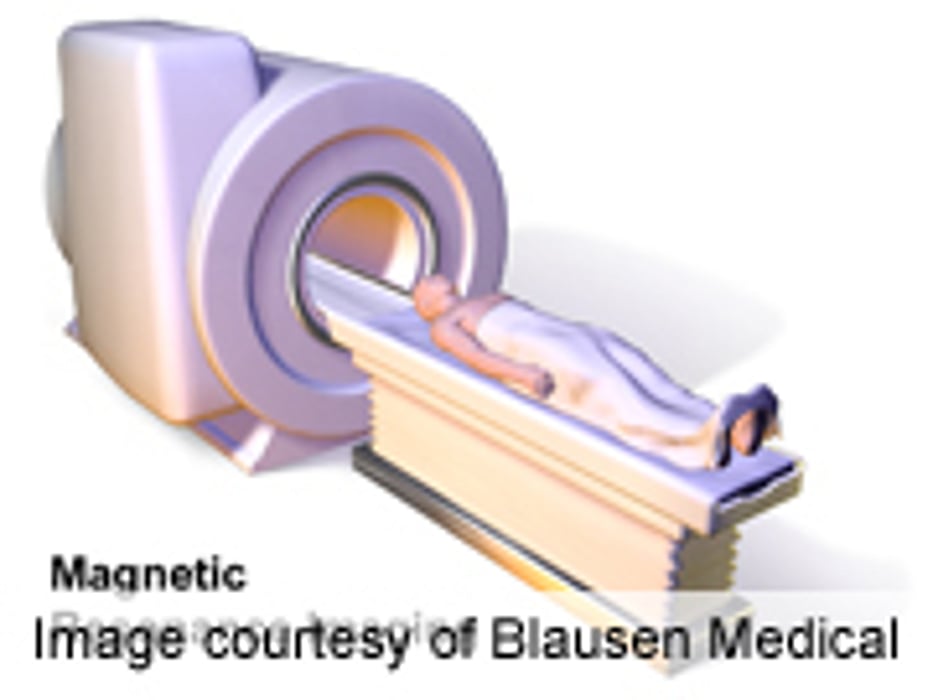 FRIDAY, Aug. 10 (HealthDay News) -- High-field magnetic resonance imaging (MRI) (1.5 Tesla [T], 3 T) is superior to low-field MRI (1 T) for the delineation of alar ligaments (AL), but the field strength does not influence signal intensity in healthy volunteers, according to a study published in the Aug. 1 issue of Spine.
Nina Lummel, M.D., from the University of Munich, and colleagues analyzed coronal and sagittal 2-mm proton-density weighted MRI sequences from 50 healthy volunteers using different MRI field strengths (1 T, 1.5 T, 3 T).
The researchers found that, in the sagittal and coronal view, delineation of AL was significantly better on 3 T and 1.5 T than on 1 T. In the coronal view, delineation was significantly better on 3 T than on 1.5 T, while there was no significant difference in the sagittal view. There was no significant difference in signal intensity of AL in the sagittal view between the three different field strengths. For delineation and signal intensity of AL, inter-rater and intrarater agreements were fair to moderate.
"1.5 T and 3 T significantly improve the delineation of AL when compared with lower field strength (1 T), but signal intensity of the AL in healthy volunteers is not influenced by the field strength," the authors write. "Accordingly, the pathologic relevance of increased signal intensity of the AL, regardless of field strength, may not be indicative of traumatic AL injury."
Abstract
Full Text (subscription or payment may be required)
Physician's Briefing