November 6, 2014
T1ρ on MRI May Detect Early Spinal Degeneration
Findings seen for intervertebral disc degeneration in asymptomatic weightlifters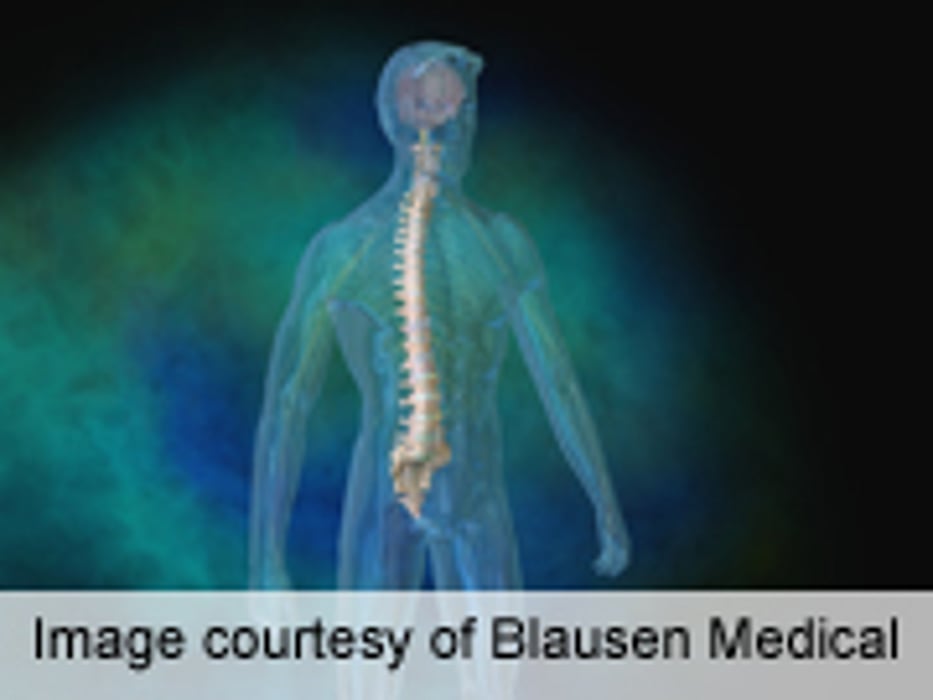 THURSDAY, Nov. 6, 2014 (HealthDay News) -- T1ρ values on magnetic resonance imaging (MRI) may identify early degeneration in the intervertebral disc of asymptomatic young male weightlifters, according to a study published in the Oct. 15 issue of Spine.
Gianluca Vadalà, M.D., Ph.D., from the University of Rome, and colleagues assessed MRIs in 26 asymptomatic young male weightlifters and an age- and sex-matched, sedentary control group. Both groups had no lower back pain or any spinal symptoms. The Pfirrmann scale was used to assess degenerative grade.
The researchers observed no significant difference in Pfirrmann degenerative grades between the groups. However, in the lumbar spine of weightlifters, T1ρ values were significantly lower compared with controls (P < 0.05). With degenerative grade, T1ρ values decreased linearly.
"T1ρ can be potentially used as a valid clinical tool to identify early changes in intervertebral disc on the verge of new emerging intervertebral discs regenerative strategies and treatments," the authors write.
Physician's Briefing