June 13, 2014
Obesity Explains More Rapid Growth Rate of Knee Replacement
Rise in volume outpaced that of total hip replacement in those with BMI ≥25 kg/m²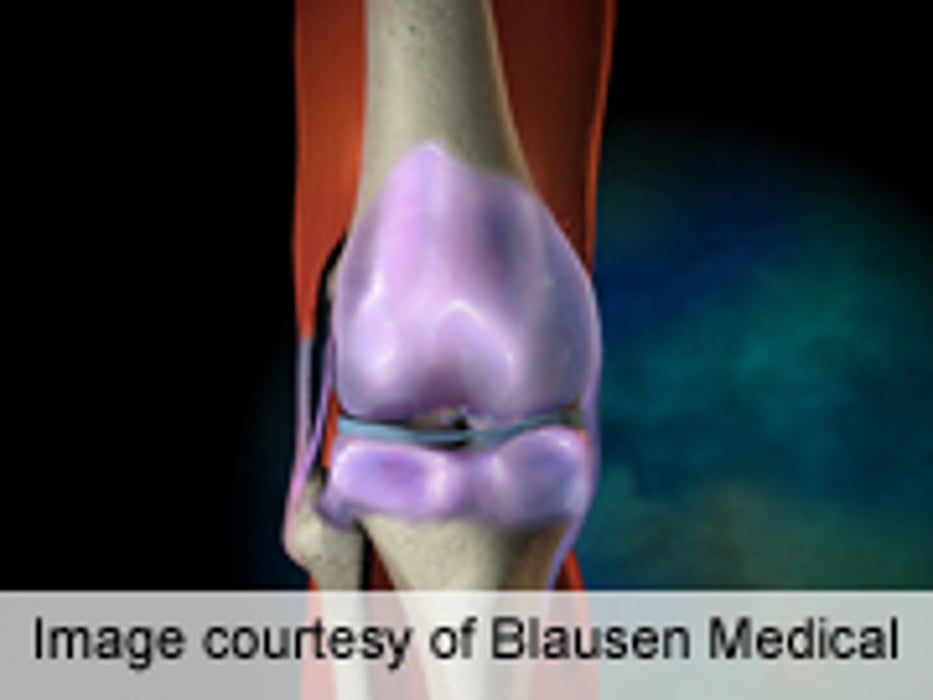 FRIDAY, June 13, 2014 (HealthDay News) -- The differential increase in total knee arthroplasties over total hip arthroplasties is mainly due to more rapid growth in knee arthroplasties in adults with a body mass index of ≥ 25 kg/m², according to a study published in the June 4 issue of The Journal of Bone & Joint Surgery.
Noting that the growth rate of total knee arthroplasties exceeded that of total hip arthroplasties over the past 20 years, Peter B. Derman, M.D., from the Hospital for Special Surgery in New York City, and colleagues examined the key contributing factors behind the differential growth rate. Longitudinal data were collected on total knee arthroplasty and total hip arthroplasty volumes from the Nationwide Inpatient Sample, and trends in body mass index were determined from Behavioral Risk Factor Surveillance System.
The researchers found that body mass index played the most extensive role in the increasing demand for total knee arthroplasty above that of total hip arthroplasty, with younger individuals most affected. Ninety-five percent of the differential increase in total knee arthroplasty over total hip arthroplasty volumes was accounted for by more rapid growth in total knee arthroplasty utilization in individuals with a body mass index of ≥25 kg/m².
"The magnitude of this effect will continue to expand if the proportion of Americans with a body mass index of ≥25 kg/m² continues to increase," write the authors.
Abstract
Full Text (subscription or payment may be required)
Physician's Briefing