April 23, 2014
New Scale Useful for Predicting Sick Leave for Back Pain
Scale use may affect referral rates for radiographical exam, bed rest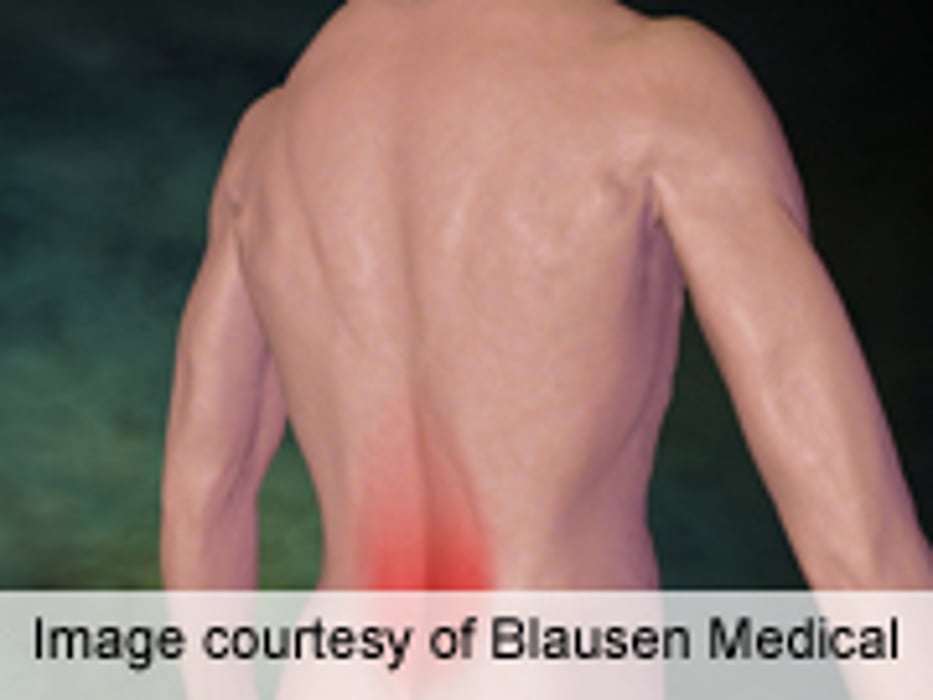 WEDNESDAY, April 23, 2014 (HealthDay News) -- A new user-friendly 10-item rating scale is useful for predicting the duration of sick leave in patients with acute lumbar back pain, according to a study published in the April 20 issue of Spine.
Robert Pind, M.D., from Klinikgaarden in Bjerringbro, Denmark, developed a user-friendly 10-item questionnaire to predict duration of sick leave. Patients were compared based on ratings of no sick leave or a few days of sick leave; one week of sick leave; and more than two weeks of sick leave.
The researcher found that, based on 23 doctors' examinations of the 114 working patients that completed the follow-up questionnaire, the 10-item scale showed a good correlation between the total score at the first general practitioner visit and predictable time of sick leave. There was low frequency of bed rest and referral to radiographical examination, and this may have been as a consequence of using the scale.
"The specially developed short and user-friendly 10-item low back pain scale was a good predictor of the duration of sick leave," the authors write.
Abstract
Full Text (subscription or payment may be required)
Physician's Briefing