March 6, 2018
AAOS: Stem Cell Tx for Knee OA Costs About $5,000 Per Injection
High cost, rapidly expanding use despite low-level evidence; mean marketed clinical efficacy of 82.2%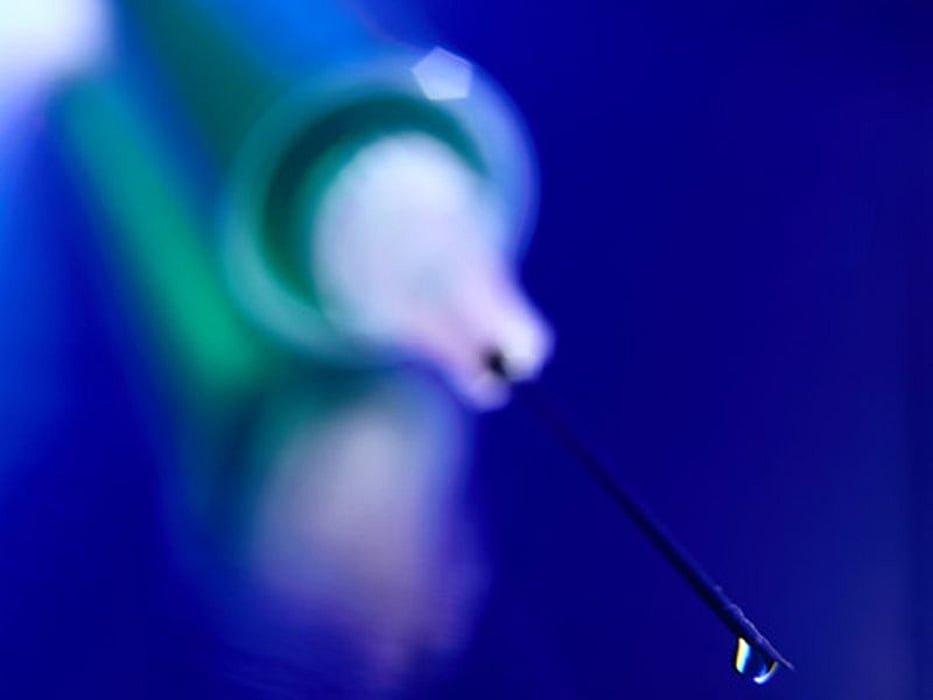 TUESDAY, March 6, 2018 (HealthDay News) -- Despite low-level evidence, stem cell therapy for knee osteoarthritis is expanding, with centers reporting high clinical efficacy and direct-to-consumer mean cost exceeding $5,000 for each therapy, according to a study presented at the annual meeting of the American Academy of Orthopaedic Surgeons, held from March 6 to 10 in New Orleans.
Nicolas Santiago Piuzzi, M.D., from the Cleveland Clinic, and colleagues conducted a prospective cross-sectional study and queried 273 U.S. centers that offered direct-to-consumer stem cell therapies for musculoskeletal conditions. The centers were contacted using a simulated 57-year-old male patient with knee osteoarthritis.
The researchers found that the mean cost of therapy was $5,156 (range, $1,150 to $12,000) for the 65 centers that provided pricing information for a same-day stem cell unilateral knee injection. Fourteen and 10 of the centers charged less than $3,000 and more than $8,000 per injection. The mean marketed clinical efficacy was 82.2 percent (range, 55 to 100 percent) for the 36 centers that provided information on clinical efficacy. Ten of the 36 clinics claimed efficacy of 90 to 100 percent; 15 claimed efficacy of 80 to 90 percent, 10 claimed efficacy of 70 to 80 percent, and one claimed clinical efficacy of 55 percent or greater.
"The use of stem cell therapies for the treatment of various musculoskeletal conditions, especially knee osteoarthritis, is rapidly expanding, despite there being only low-level evidence to support its use," the authors write.
Physician's Briefing