November 28, 2016
Decision Aid Ups Rate of Knee Replacement Surgery for Blacks
However, rates of recommendation for surgery did not differ significantly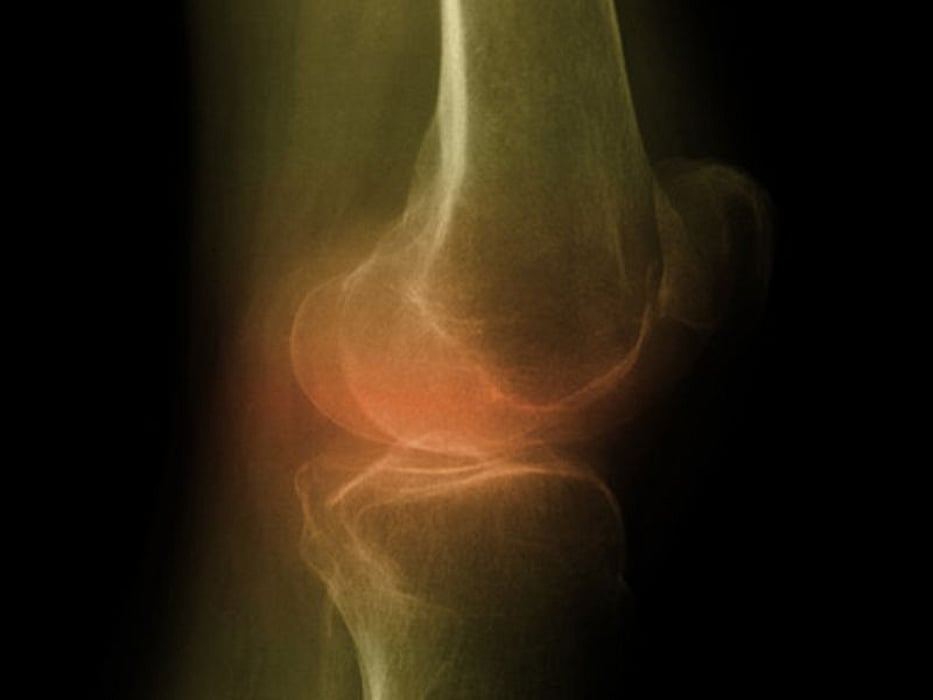 MONDAY, Nov. 28, 2016 (HealthDay News) -- A decision aid can increase the rate of total knee replacement (TKR) surgery among black patients with knee osteoarthritis (OA), according to a study published online Nov. 23 in JAMA Surgery.
Said A. Ibrahim, M.D., M.P.H., from the University of Pennsylvania Perelman School of Medicine in Philadelphia, and colleagues recruited 336 participants who self-identified as black, aged 50 years and older, with chronic and frequent knee pain and radiographic evidence of OA of the knee. Participants were randomized to either an intervention group that had access to a decision aid for OA of the knee (a 40-minute video describing the risks and benefits of surgery) or to a control group.
The researchers found that 7.7 percent of control patients and 14.9 percent of patients in the intervention group underwent TKR within 12 months (P = 0.04), representing a 70 percent increase in the TKR rate (86 percent increase in the per-protocol sample). In the intention-to-treat analysis, 15.5 percent of controls and 20.2 percent of intervention patients received a recommendation for surgery within six months (P = 0.25). In the per-protocol analysis, the difference between the surgery recommendation rate was not significant (15.6 versus 20.7 percent; P = 0.25).
"A decision aid increased rates of TKR among black patients. However, rates of recommendation for surgery did not differ significantly," the authors write. "A patient-centered counseling and educational intervention may help to address racial variations in the use of TKR for the management of end-stage OA of the knee."
Physician's Briefing