June 12, 2014
New Research Standards Created for Chronic Low Back Pain
Multidisciplinary panel makes recommendations for definition, classification, outcome measures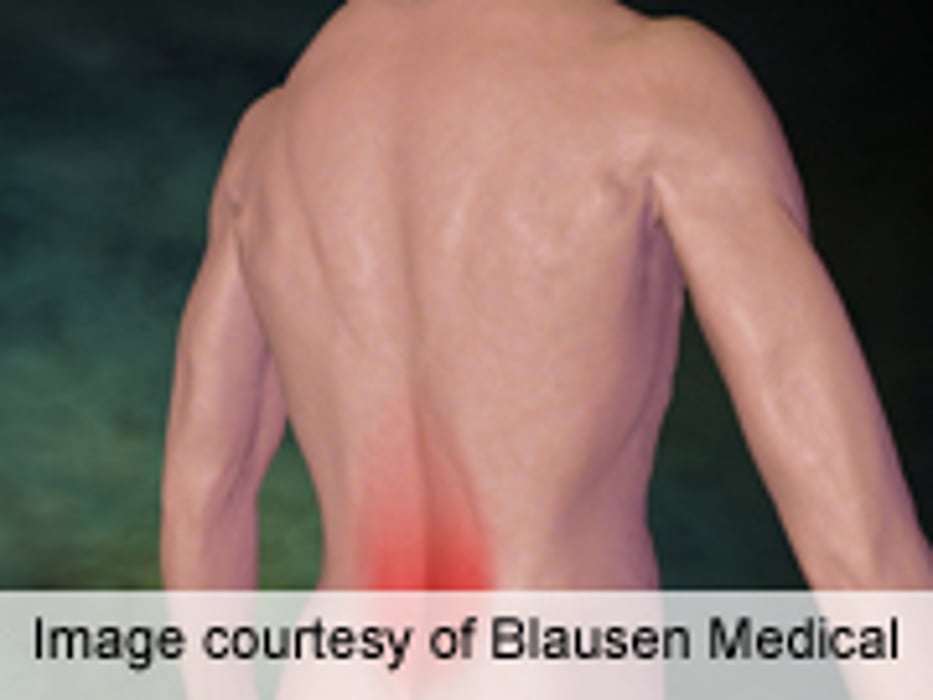 THURSDAY, June 12, 2014 (HealthDay News) -- A multidisciplinary panel has developed standards for research on chronic low back pain (cLBP), according to a guideline article published in the June issue of the The Journal of Pain.
Noting that researchers use varied inclusion criteria, definitions, baseline assessments, and outcome measures to assess cLBP, Richard A. Deyo, M.D., from the Oregon Health and Sciences University in Portland, and colleagues drafted standards for research on cLBP. Standards were drafted by a research task force (RTF) charged by the National Institutes of Health (NIH) Pain Consortium.
The multidisciplinary panel recommended use of two questions to define cLBP. In addition, they suggested classification of cLBP based on its impact (pain intensity, pain interference, and physical function). A minimum dataset was suggested to describe research participants, and in addition to mean outcome scores, "responder analyses" should be reported. They also provided recommendations for future research and dissemination. These recommendations were approved by the Pain Consortium, and should be incorporated into NIH grant proposals.
"The RTF believes that these recommendations will advance the field, help to resolve controversies, and facilitate future research addressing the genomic, neurologic, and other mechanistic substrates of chronic low back pain," the authors write.
Abstract
Full Text (subscription or payment may be required)
Physician's Briefing