February 3, 2012
CT Imaging Boosts Safety in Spinal Curvature Surgery
Calculating size and insertion angle of thoracic screws helps reduce esophageal injury risk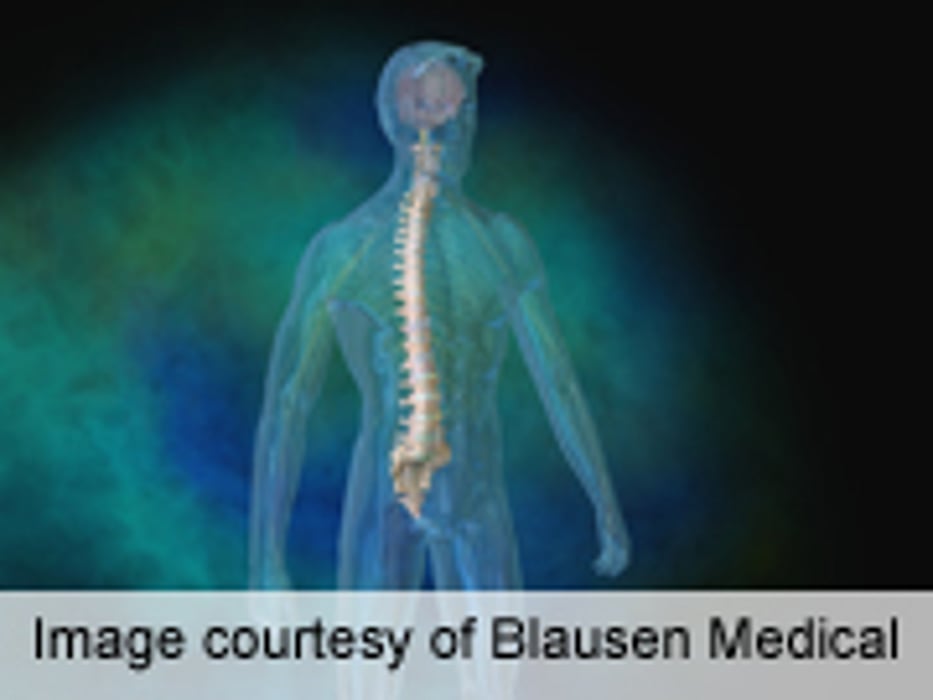 FRIDAY, Feb. 3 (HealthDay News) -- Computed tomography (CT) can measure altered angles of spinal curvature in relation to the esophagus of adolescent idiopathic scoliosis (AIS) patients to help decrease the potential for injuries during insertion of thoracic pedicle screws (TPS), according to a study published in the Feb. 1 issue of Spine.
Jun Jiang, Ph.D., of the Nanjing University Medical School in China, and colleagues analyzed the use of axial CT images at midvertebral-body level to evaluate esophagus vertebral angle (EVA) and potential risks of injuries during TPS insertion in AIS patients with complete and fractional proximal thoracic (PT) curves.
Compared to a group of patients with a straight spine, the researchers found that the EVA was significantly smaller in the fractional PT curve group, and greater in the complete PT curve group, in relation to esophagus location. A high rate of esophageal injury was calculated for right anterior penetrated TPS in the complete PT curve group and for left anterior penetrated TPS in the fractional PT curve group.
"Different anatomic patterns of PT curves could cause different altered positions of esophagus relative to spine and result in different potential risks of esophageal injuries during TPS insertion," the authors write. "Spine surgeons should choose appropriate pedicle screw length to avoid anterior cortical perforation in the PT region of AIS patients."
Abstract
Full Text (subscription or payment may be required)
Physician's Briefing