October 13, 2014
Yoga Pose May Help Reduce Spinal Curve of Scoliosis
Side plank pose is performed on the convex side of the scoliotic curve for asymmetric strengthening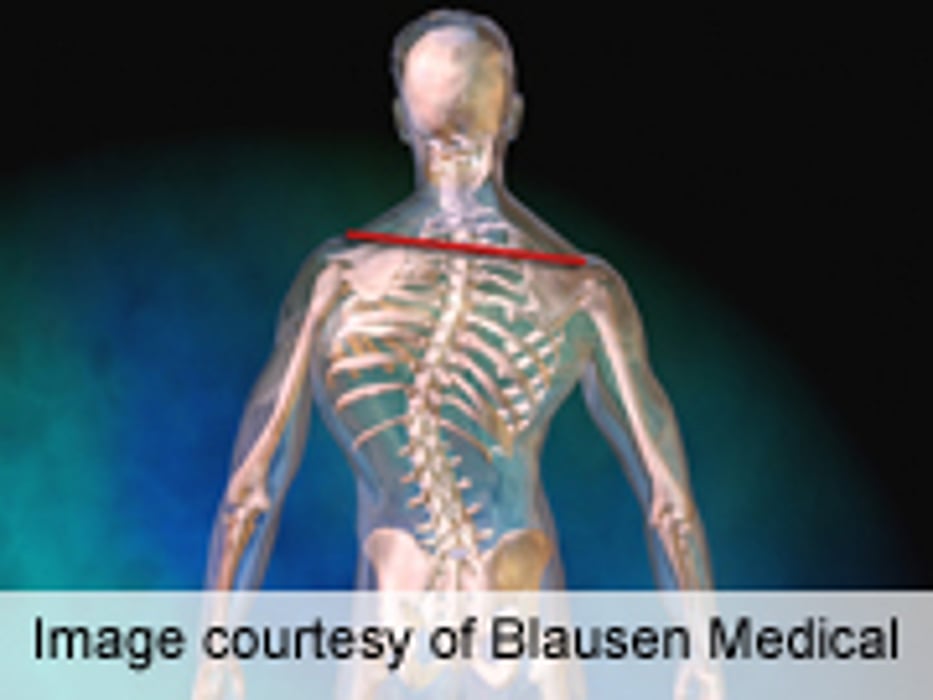 MONDAY, Oct. 13, 2014 (HealthDay News) -- Asymmetric strengthening with yoga may reduce abnormal spinal curvature in patients with scoliosis, according to research published in the September issue of Global Advances in Health and Medicine.
Loren M. Fishman, M.D., of the Columbia College of Physicians and Surgeons in New York City, and colleagues instructed 25 consecutive patients, aged 14 to 85 years (mean, 52.1 years) with idiopathic or degenerative scoliosis, in the side plank pose. Spinal radiographs were taken at baseline and three to 22 months later to measure scoliotic curvature.
The researchers found, at a mean follow-up period of 6.8 months, that the self-reported practice of the yoga pose averaged 1.5 minutes per day, 6.1 days per week. All patients experienced a significant reduction in the Cobb angle of the primary scoliotic curve of 32.0 percent. Among 19 patients with greater compliance, the mean reduction of the scoliotic curve was 40.9 percent. Improvement in scoliotic curvature did not differ significantly for adolescent idiopathic subtype (49.6 percent) and degenerative subtype (38.4 percent).
"Asymmetrically strengthening the convex side of the primary curve with daily practice of the side plank pose held for as long as possible for an average of 6.8 months significantly reduced the angle of primary scoliotic curves," the authors write. "These results warrant further testing."
Abstract
Full Text (subscription or payment may be required)
Physician's Briefing