July 31, 2014
Comorbidities Affect Odontoid Fracture Survival in Elderly
Findings among those treated both surgically, nonoperatively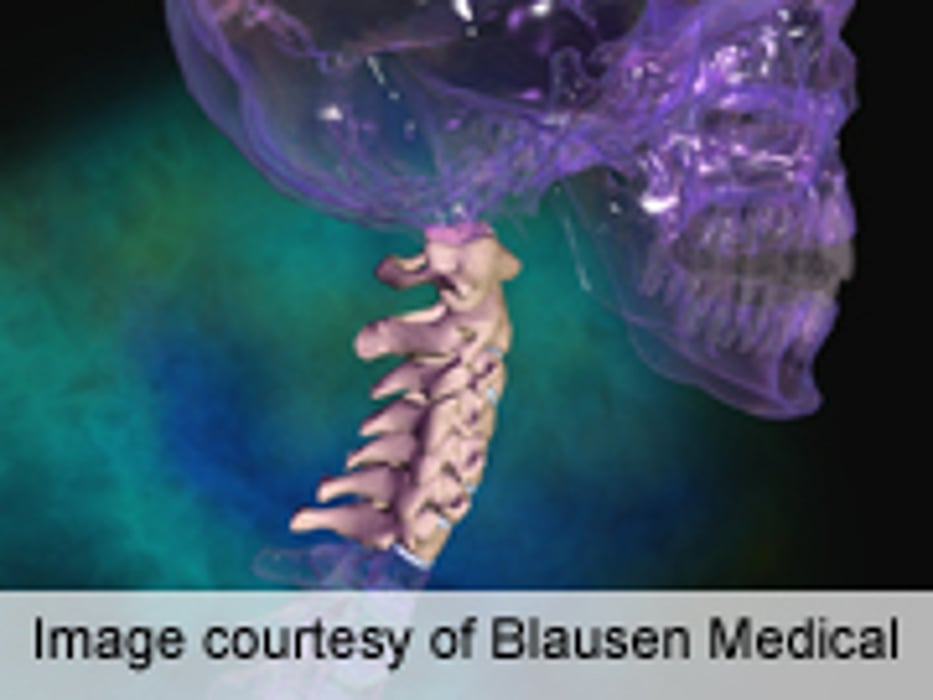 THURSDAY, July 31, 2014 (HealthDay News) -- The presence of comorbidities significantly impacts the survival of older adults following odontoid fracture, according to research published in the August issue of the Journal of Spinal Disorders & Techniques.
Barrett I. Woods, M.D., from University of Pittsburgh, and colleagues retrospectively reviewed all odontoid fractures in 75 patients 75 years of age or older from 1996 to 2010 and compared operative and nonoperative treatment. Mortality was assessed at three months, one year, and five years.
The researchers observed no significant difference in average Charlson comorbidity scores between the two groups (P = 0.45). The operative group had a significantly lower mortality rate at three months compared to the nonoperative group (P = 0.024). Mortality did not significantly differ at one year (P = 0.42) or five years (P = 0.21) between the operative and nonoperative cohorts. The nonoperative patients who died within three months of treatment had a significantly higher Charlson score (3.98) than those who survived (2.14). Surgical patients who survived at least one year had a significantly lower Charlson score (1.53) than those who died (3.22) within one year after surgery (P = 0.05).
"Regardless of treatment Charlson score had a significant impact on mortality," the authors write.
Abstract
Full Text (subscription or payment may be required)
Physician's Briefing