January 10, 2013
Etanercept Seems Beneficial in Partial Spinal Cord Injury
In rabbits, etanercept correlates with enhanced clinical and electrophysiological recovery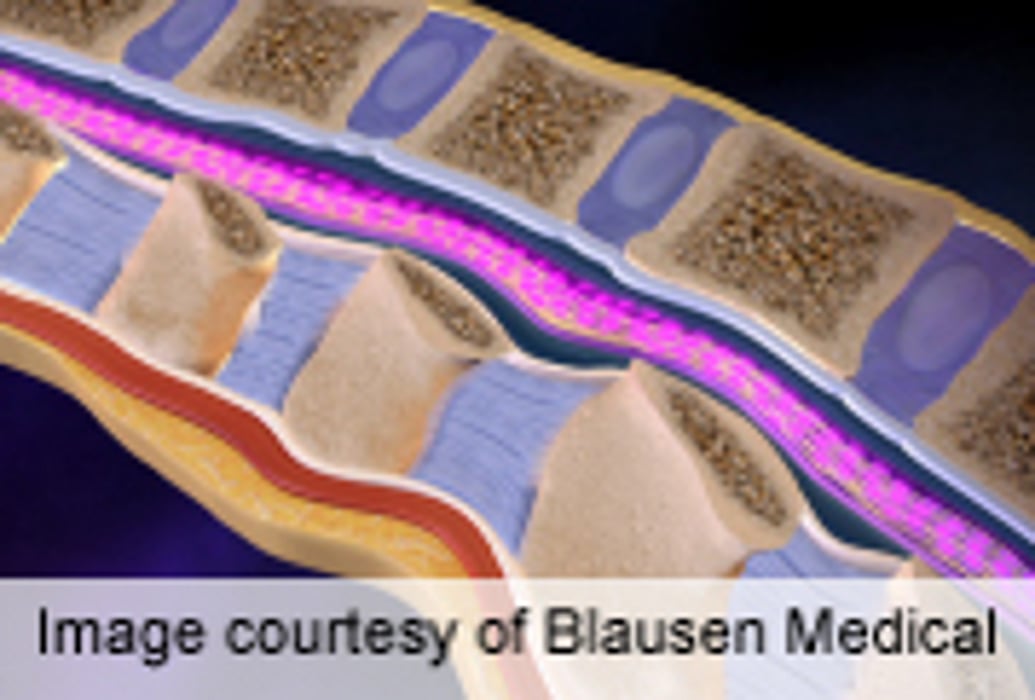 THURSDAY, Jan. 10 (HealthDay News) -- Treatment of rabbits with a partial spinal cord injury (SCI) with the intramuscularly-administered tumor necrosis factor-α (TNF-α) inhibitor etanercept is associated with improved clinical and electrophysiological recovery processes, according to research published in the December issue of the European Spine Journal.
Fatih Bayrakli, M.D., of the Cumhuriyet University School of Medicine in Sivas, Turkey, and colleagues conducted an animal study involving 24 rabbits with partial SCI who were treated with either intramuscular saline or 2.5 mg/kg etanercept administered two to four hours after SCI or 12 to 24 hours after SCI.
The researchers found that Tarlov scores were significantly better in the two groups administered intramuscular etanercept, compared with the group that received saline. Two weeks after SCI, somatosensory-evoked potential recovery was significantly improved in both groups that received etanercept.
"Our results show that blocking the inflammation process in SCI by anti-TNF-α agent enhances clinical and electrophysiological recovery," the authors write. "These results are preliminary and will be a foundation for further studies using our SCI model and provide evidence of decreased inflammation, which is not sufficiently found in literature. These results also must be confirmed with different spinal cord trauma models, different drug doses, compression pressures, and drug timing schedules with further investigations."
Abstract
Full Text (subscription or payment may be required)
Physician's Briefing