March 13, 2013
Neck Injuries Tied to Higher Costs for Patients, Spouses
Significant health, socioeconomic consequences seen as early as 11 years prior to first diagnosis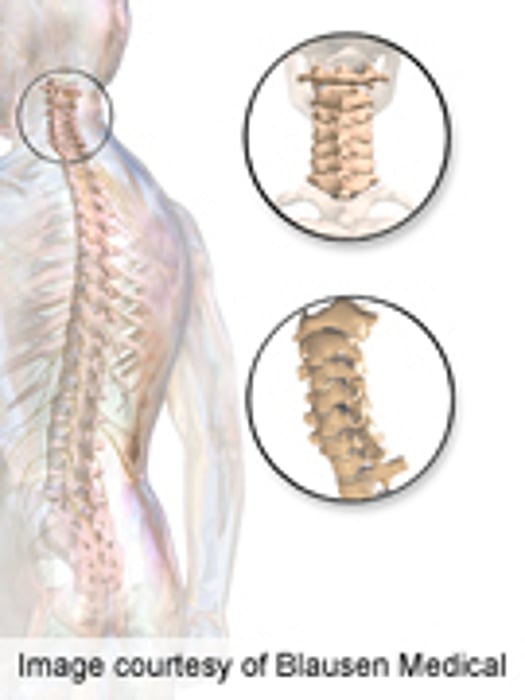 WEDNESDAY, March 13 (HealthDay News) -- Neck injuries are associated with significant health, social, and economic consequences for patients and their spouses, according to research published in the March 1 issue of Spine.
Poul Jennum, M.D., D.M.Sci., of the University of Copenhagen in Denmark, and colleagues conducted a national, register-based, matched case-control study involving 94,224 Danish patients and 372,341 matched controls to estimate the direct and indirect costs of neck injuries, except fractures, between 1998 and 2009. Spouses of patients with neck injuries were also matched with control spouses.
The rate of health-related contacts and medication use was higher for patients with neck injuries compared with controls. Socioeconomic costs were also higher, including lower employment rates and lower incomes for those who were employed. These socioeconomic and health effects were seen as early as 11 years prior to first diagnosis, regardless of patient age and sex.
"Patients with neck injuries have significantly higher health-related and social transfer costs and slightly lower levels of employment and income than a matched control group of people without a neck injury diagnosis," the authors write. "However, the increased expenses during the following years may not be explained solely by the injury, because these patients already had elevated expenses prior to the injury."
Abstract
Full Text (subscription or payment may be required)
Physician's Briefing