October 9, 2012
No Link Between Whole-Body Vibration and Spine Pathology
While the literature evidence is conflicting, majority of studies do not identify an association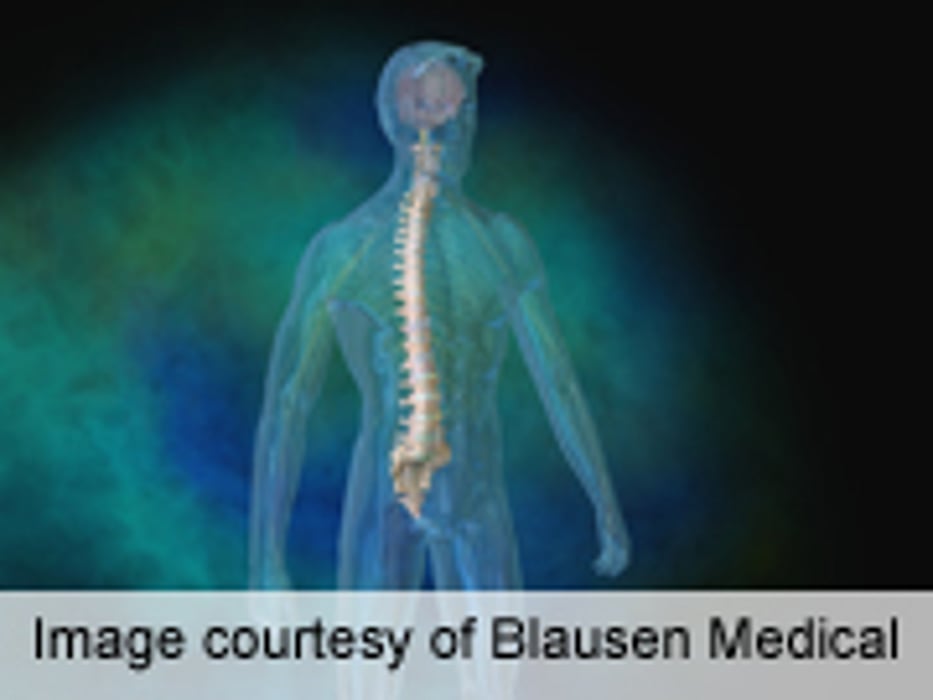 TUESDAY, Oct. 9 (HealthDay News) -- Whole-body vibration (WBV) is not a cause for spinal pathological changes on imaging, according to a systematic review published in the October issue of Spine.
Jesse E. Bible, M.D., from Vanderbilt University in Nashville, Tenn., and colleagues systematically reviewed the literature for studies related to WBV and spinal symptoms, diagnosis, and/or disorders.
The researchers found that, of the seven studies that met inclusion criteria (included imaging evaluation), five were retrospective cohort and two were cross-sectional. The majority of studies did not identify an association between WBV exposure and an abnormal spinal imaging finding indicating damage of the spine, although the results were mixed. Each study had limitations due to quantifying WBV exposure accurately, both as a single incident and as a total exposure over years.
"Based on our results from this systematic review, no causality can be shown between WBV and abnormal spinal imaging findings," the authors write. "With the conflicting data available in the literature, WBV has not been established as a cause for objective spinal pathological changes on a scientific basis."
Abstract
Full Text (subscription or payment may be required)
Physician's Briefing