December 26, 2012
Spinal Fatigue Model Predicts Risk of Lumbar Spinal Failure
Age and sex significantly affect risk of lumbar spine injury due to cyclic compressive loading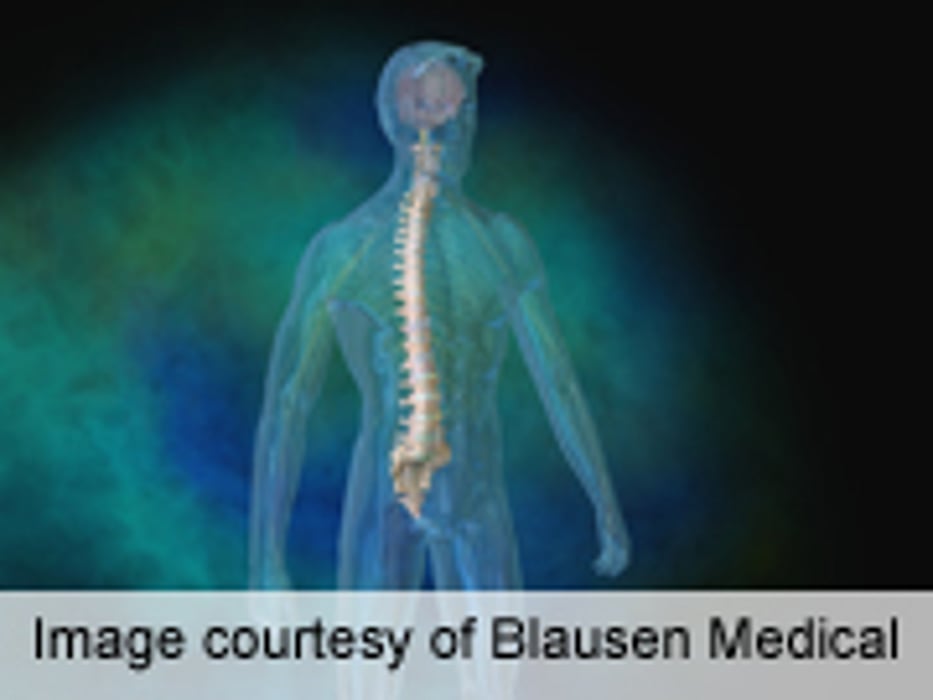 WEDNESDAY, Dec. 26 (HealthDay News) -- The risk of lumbar spinal injury following repetitive compressive loading can be predicted using a model which includes age and sex, according to research published in the Dec. 15 issue of Spine.
Allison L. Schmidt, of Duke University in Durham, N.C., and colleagues used the results of six previously published lumbar spine compression fatigue studies, involving 77 male and 28 female cadaveric spinal segments, to predict human lumbar spine tolerance to repetitive compressive loading.
The researchers found that the number of cycles, load amplitude, and a person's age and sex all had a significant impact on the likelihood of bony failure in the spinal column. The predicted lifetime risks of vertebral failure due to repeated compressive loading were less than 7 percent for industrial machinery exposure from axial compression alone and 38 percent for high-speed planning craft operators. These estimates were consistent with epidemiological evidence.
"An injury risk model has been developed which predicts the probability of bony failure in vitro in the lumbar spine within a narrow confidence interval for compressive loading," the authors write. "Age and sex were found to have significant effects on fatigue strength, with sex differences extending beyond those accounted for by endplate area disparities."
Physician's Briefing