October 21, 2014
Surgical Site Infections Up for Medicaid Patients With Spine Sx
Odds of having surgical site infection increased 2.06-fold compared with privately insured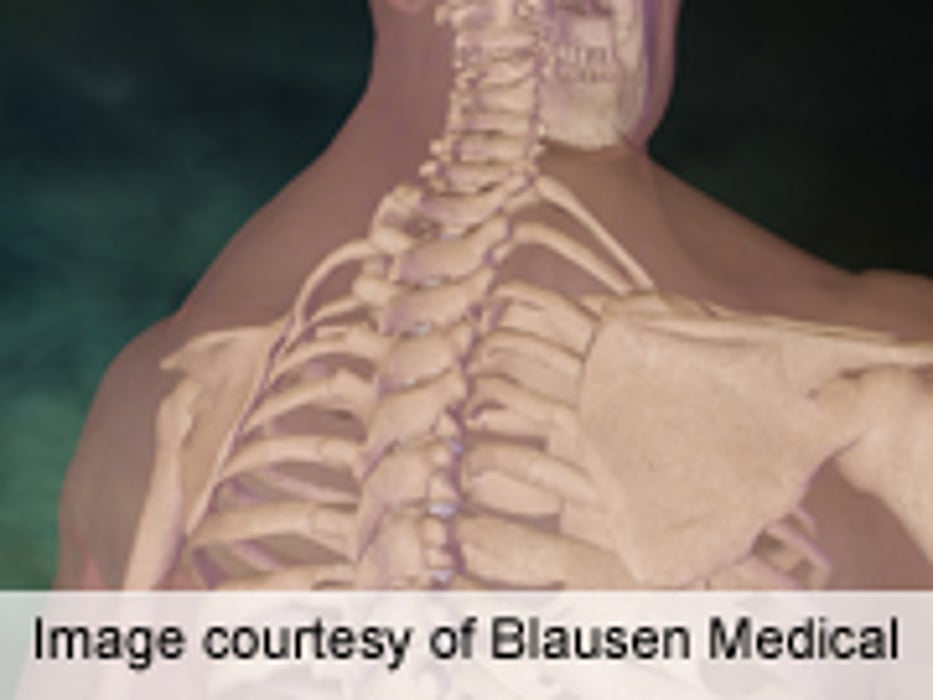 TUESDAY, Oct. 21, 2014 (HealthDay News) -- Patients with Medicaid undergoing spine surgery have increased odds of having a surgical site infection, according to a study published in the Sept. 15 issue of Spine.
Mark W. Manoso, M.D., from the University of Washington in Seattle, and colleagues used data from the Spine End Results Registry (2003 to 2004) to examine whether having a Medicaid payer status would result in a higher surgical site infection rate for patients undergoing spine surgery. The authors assessed demographic, social, medical, and surgical severity index risk factors against the exposure of payer status for the surgical procedures.
The researchers found that the population comprised 354 Medicare patients, 334 Medicaid patients, 39 Veterans' Administration patients, 603 privately insured patients, and 42 self-pay patients. Compared with privately insured patients, those patients whose insurer was Medicaid had 2.06-fold increased odds of having a surgical site infection (P = 0.01).
"The Patient Protection and Affordable Care Act of 2010 provisions could cause a reduction in reimbursement to the hospital for taking care of patients with Medicaid insurance due to their higher complication rates and higher costs," the authors write. "This very issue could inadvertently lead to access limitations."
Relevant financial activities outside the submitted work were disclosed: consultancy, grants, payment for lectures.
Physician's Briefing