September 12, 2012
Epidural Steroid Injection Impairs Hip Bone Density
Greater decline in bone mineral density compared with age-matched control population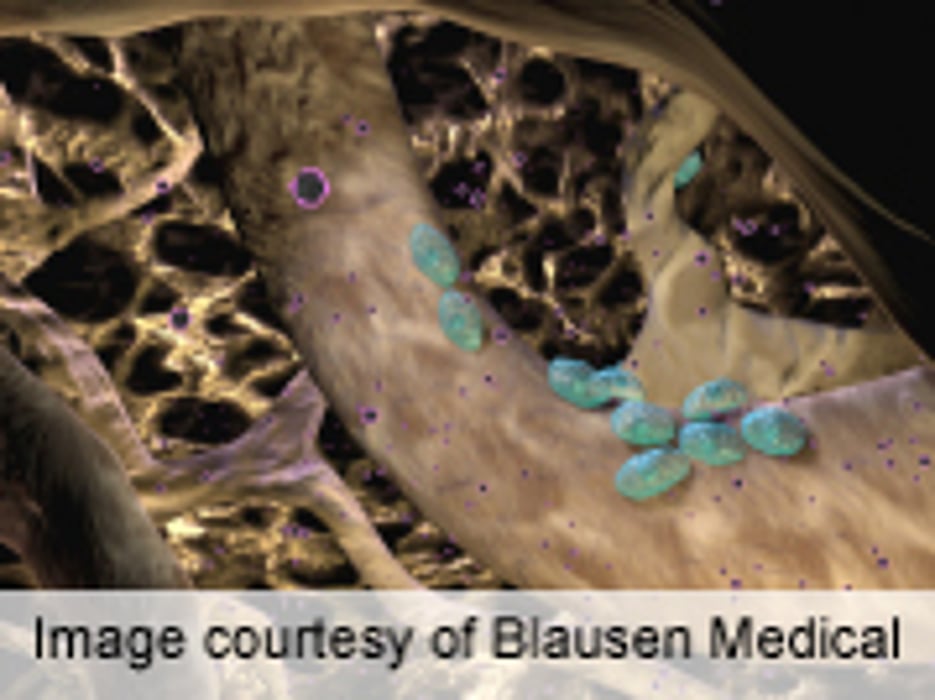 WEDNESDAY, Sept. 12 (HealthDay News) -- Epidural steroid injections (ESIs) for radiculopathy negatively impact bone mineral density (BMD) in postmenopausal women, according to a study published online Sept. 3 in Spine.
Ahmad Al-Shoha, M.B.B.S., from the Summa Health System in Akron, Ohio, and colleagues analyzed data from 14 postmenopausal women with radiculopathy who underwent L4 to L5 ESI treatment. At baseline pre-injection and at three and six months post-injection, BMD of the hip, femoral neck, and spine was measured as well as markers of bone turnover: bone specific-alkaline phosphatase (BSAP) and serum C-telopeptide of collagen I (CTX).
The researchers found that, compared with baseline, at six months there was a significant decrease in the hip BMD of 0.018 g/cm². An age-matched control population exhibited significantly less of a decline (0.003 g/cm²). From three to six months, BSAP increased significantly by 2.33 U/L, while the increase in CTX was not significant.
"The data presented here [suggest] that epidural steroid injection for relief of back pain due to lumbar radiculopathy should be approached cautiously in patients at risk for bone fragility," the authors write. "Indeed, the osteoporotic effects of glucocorticoids may be no different when administered epidurally than through other routes such as oral or inhalation."
One or more of the authors disclosed a financial tie to a commercial entity.
Abstract
Full Text (subscription or payment may be required)
Physician's Briefing