March 30, 2018
Pectoralis Major Tears Described in Deployed Military Personnel
All nine cases of injury identified during a four-month deployment cycle occurred during bench press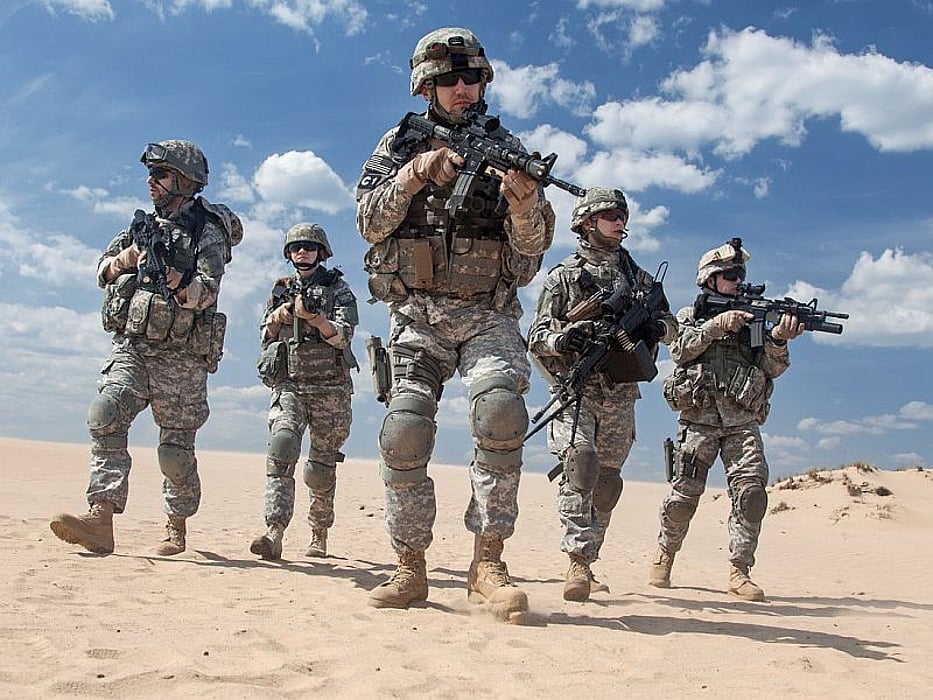 FRIDAY, March 30, 2018 (HealthDay News) -- Deployed military personnel may be at high risk for pectoralis major tears, according to a study published online in the Journal of Orthopedics & Rheumatology.
Dane Salazar, M.D., from the Saint Louis University School of Medicine, and colleagues conducted a retrospective analysis of the medical records and imaging of nine cases of acute pectoralis major tears assessed and treated over a four-month deployment cycle from December 2013 through March 2014. The cases included seven complete tears at the tendinous insertion, one complete tear at the musculotendinous junction, and one incomplete tear; patients had a mean age of 32 years.
The researchers found that all injuries occurred during bench press (mean weight, 258 pounds); 56 percent of the time the dominant upper extremity was involved. The mean deployment length was 230 days, and injury occurred an average of 77 days into the tour. Within the cohort, the mean time from injury to surgical repair was 18 days.
"Due to the alarming frequency with which pectoralis major ruptures were diagnosed and treated at one expeditionary military treatment facility over a short four-month deployment cycle, combat deployed active duty U.S. military personnel likely represent a high-risk population for this injury," the authors write.
Physician's Briefing