February 23, 2017
Drug Combo May Help Combat Hearing Loss
Lgr5-expressing cells differentiate into hair cells in high yield; >11,500 hair cells from single cochlea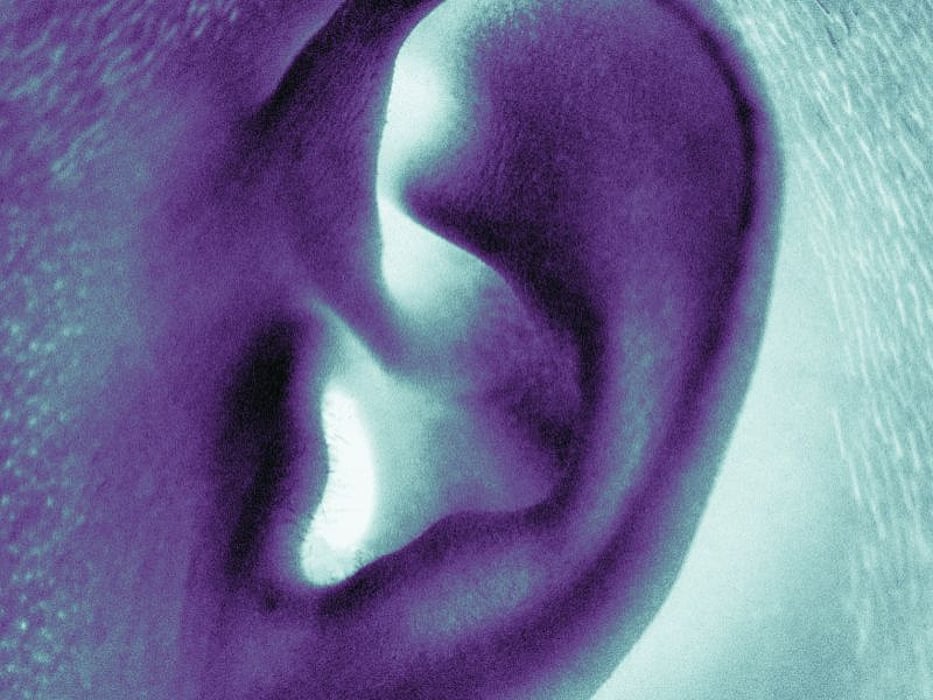 THURSDAY, Feb. 23, 2017 (HealthDay News) -- In response to stimulation, mammalian Lgr5+ cochlear hair cells undergo clonal expansion, a discovery that may help combat hearing loss, according to a study published in the Feb. 21 issue of Cell Reports.
Noting that death of cochlear hair cells is a cause of hearing loss in a high percentage of the population, Will J. McLean, Ph.D., from Harvard Medical School in Boston, and colleagues used a small-molecule approach to obtain large numbers of cochlear hair cells.
The researchers observed significant expansion (>2,000-fold) of cochlear supporting cells expressing and maintaining the epithelial stem cell marker Lgr5, in response to stimulation of Wnt signaling by a GSK3β inhibitor and transcriptional activation by a histone deacetylase inhibitor. Cells expressing Lgr5 differentiate into hair cells with high yield. Over 11,500 hair cells were obtained from a single mouse cochlea, compared with fewer than 200 hair cells in the absence of induction. Bundles and molecular machinery for transduction, synapse formation, and specialized hair cell activity were found in the newly generated hair cells.
"Targeting supporting cells capable of proliferation and cochlear hair cell replacement could lead to the discovery of hearing loss treatments," the authors write.
Physician's Briefing